Oct 6, 2009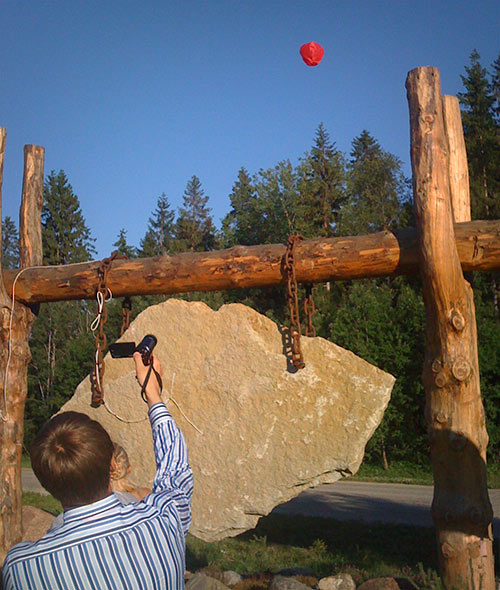 A wedding guest raises high his cellphone camera to snap a picture of a tiny red hot air balloon.

Inside the balloon is a scrap of paper bearing the bride's maiden name; since she is now acquiring a new name, her old name is set free to blow in the wind. Perhaps someone else can use it.

This scene is from a wedding last June in Estonia, where weddings and marriage are not as common as they are here in the U.S. I'm not sure if the balloon is an old tradition or a new one, but I am told it is an actual hot air balloon, heated above a small flame till it wafts away.


Estonia
wedding
(Image credit: Patrik Maldre)