Mar 21, 2011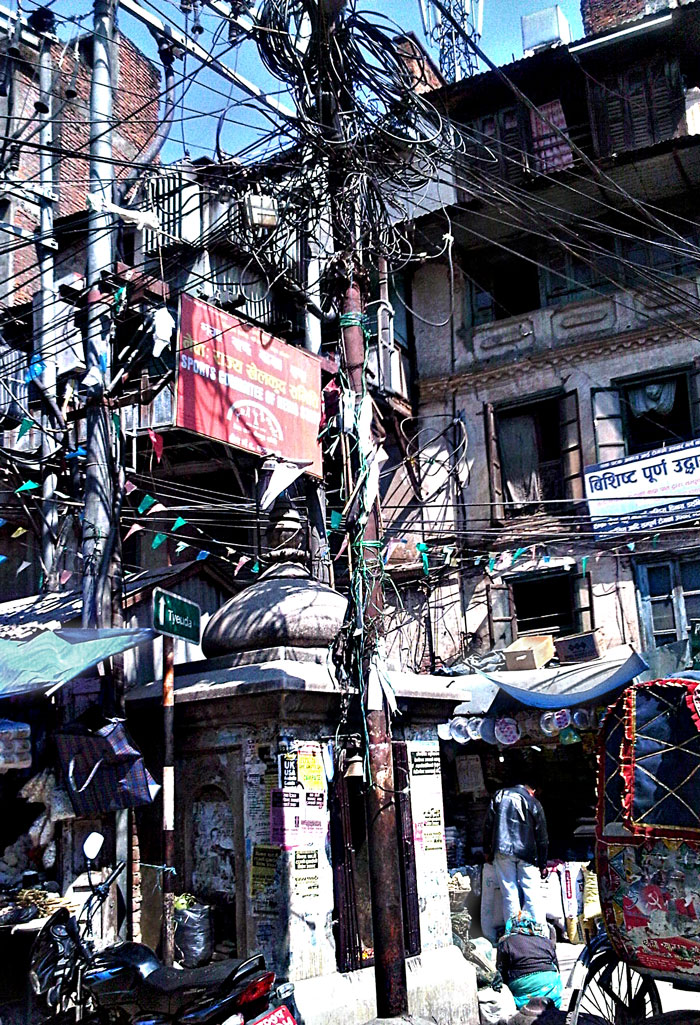 The guidebooks say that Nepal is a "quirky" place, where people use thousand-year-old statues to hold up their clotheslines. The guidebooks are right.
As this photo suggests, Nepalis use a confection of spit and wistfulness to hold up their electrical grid. It works about as well as you'd guess. In the capital city of three million people there is not a single functioning traffic light.
After spending four days knocking about in Kathmandu and another week trudging very slowly through the Himalayan foothills, I filled up my camera with curiosities and have of course become an expert on all things Nepalese. I've got stuff to share in upcoming G'mornin's. But the world has gone on spinning, so Kathmandu cannot always take priority. Glad to be back, hope everybody's well, look forward to hearing everybody's news.
cityscape
streetscape
Nepal
Kathmandu
infrastructure
(Image credit: Carol Fuchs)