Jan 1, 2018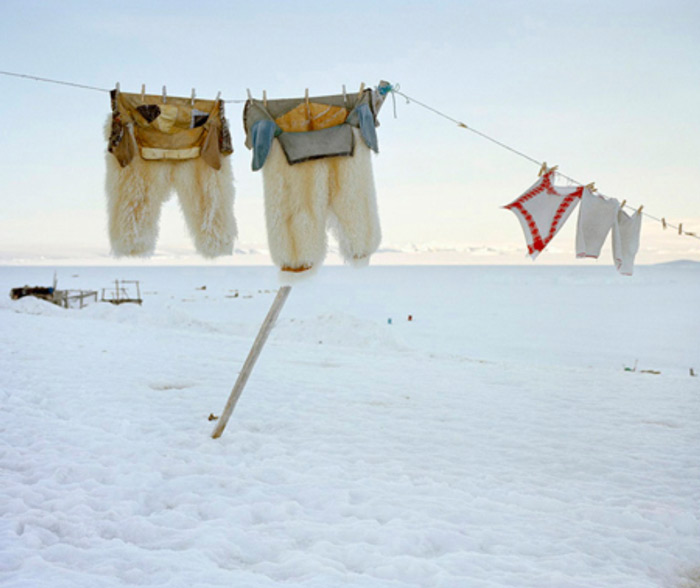 New year or no new year, new Mondays are always in our face.
From 1995 to 2002, Finnish photographer Tiina Itkonen chronicled life in an Inughuit village in the highlands of extreme northern Greenland. The Inughuit are our planet's northernmost residents.
Another photo from Itkonen's Inughuit Portraits series shows a smaller pair of those polar bear trousers on the legs of a young boy named Masaitsiaq. Low on the wall behind Masaitsiaq are six sharp knives mounted on a magnet. Inughuit babies and toddlers must develop caution and common sense at a much earlier age than the children we know.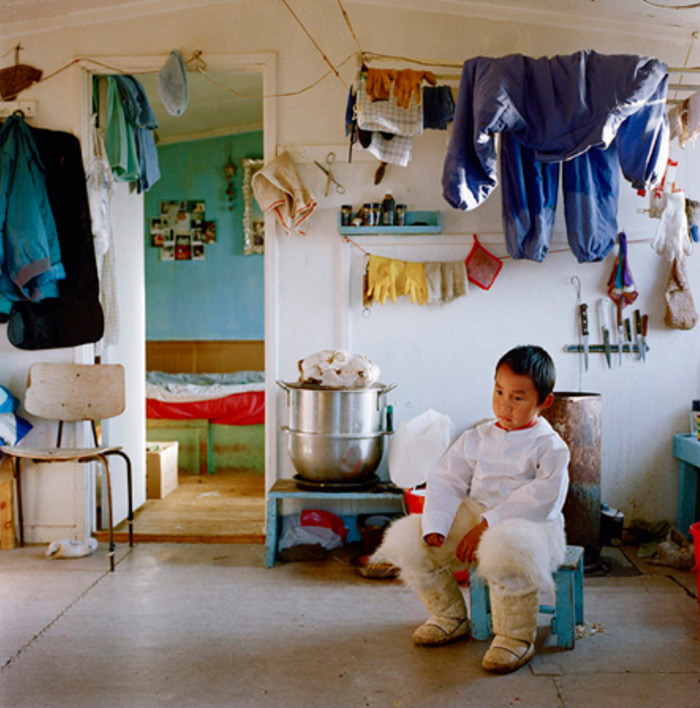 Alaska
clothesline
Monday
(Imag credit: Tiina Itkonen)