Dec 31, 2012
A good way to wind down a year is to spend an afternoon playing ball with my dad and his neighbors in the activity room of his Alzheimer's care facility in Kensington, Maryland. Some of the people there, definitely including my 88-year-old father, can still throw and catch and dribble and fake and enjoy (almost) every minute of the game.
My dad has been a ballplayer all his life, and in my mind's eye he'll always be the pitcher for the Army Times softball team in the D.C. summer league.
Meanwhile, that's my son Joe on the piano, picking up the tempo of the afternoon. Joe's always been a piano player and I expect he always will be. For the ballgame, he played everything from Oh Susanna to How Great Thou Art to Bach to Mozart to Scott Joplin.
As for the significance of the passing year and what lies beyond the horizon in 2013: I got nothing.
(This is the moment when I always turn to my children and say: Y'all be sweet.)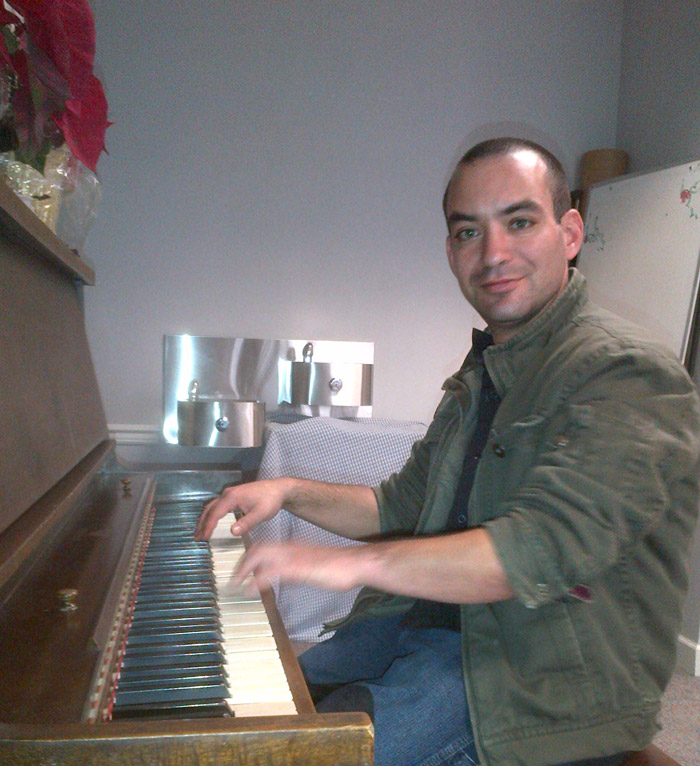 family
Maryland
Joe
Kensington
Grandpa
ball
(Image credit: Carol Fuchs)