Nuptial Glow
Aug 12, 2013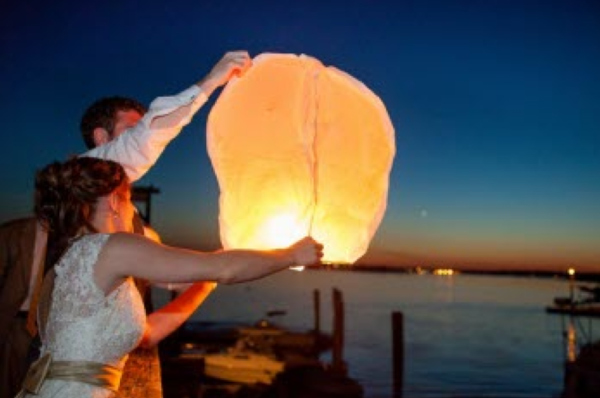 Happily, it's a big year for weddings in this branch of the human family. And one of the best things about weddings is that the pictures are so many and so various and so thick with kisses and flowers and hopefulness. Indeed, every morning could be a Wonderfully Good Wedding Morning in this blog . . . if only Facebook didn't always have the jump on us.
Here today, however, are a couple of shots from Maggie and Colin's wedding back in June on Peaks Island, in Maine's Casco Bay. Above, the newlyweds focused on a joint engineering venture that went off almost without a hitch: as the sun went down, illuminated hot-air balloons soared up and away, floating into the future.
The first one rose and floated perfectly, above the island and out over the sea. The second one plopped down into the harbor. As did the third. The fourth balloon also looked doomed at first, but it somehow fought hard against gravity and wobbled skyward and . . . fell flaming into a patch of brush next to the island gas station.
Nothing bad came of it. The day and the night were far too gentle and elegant.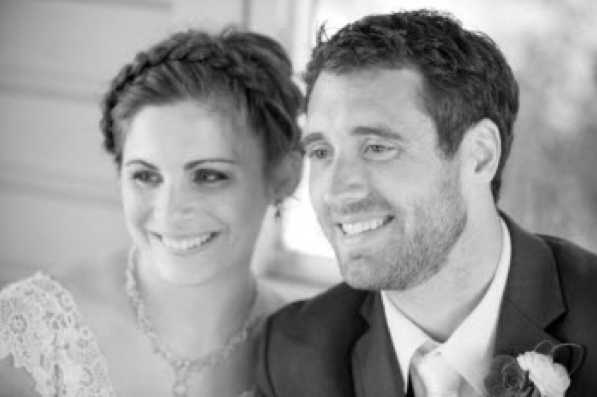 Maine
family
Peaks Island
night
wedding
Colin Doody
Maggie Stein Doody