May 8, 2011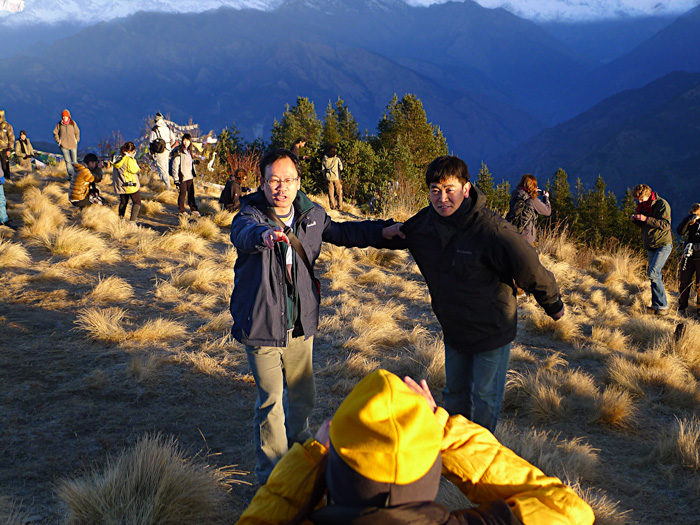 Trekkers come from literally all over the globe to watch the sun rise over the Himalayas from the top of Poon Hill. And then, as soon as the sun is bright enough, they all take pictures of each other.
We met trekkers from the Netherlands, Australia, Israel, France, Japan, Ireland, Germany, and probably some other countries I've forgotten. The group in the foreground here was from China.
Very few came from the United States. Americans generally don't have the vacation time or the "hillwalking" tradition shared by the Europeans. However, patterns of tourism are changing; in the resort city of Pokhara, which we visited after our trek, we met a tour group of senior citizens from New Jersey.
landscape
Nepal
Himalayas
Poon Hill
trekkers
photography