Hole in the Clouds
---
Tag: wagon
Sep 24, 2013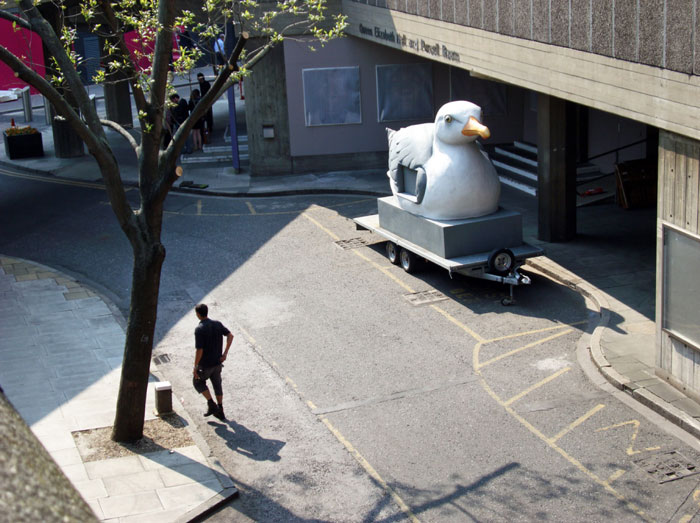 Gull with a spare tire.
streetscape
London
spring
wagon
Feb 17, 2016
They were newlyweds in 1905, honeymooning at the beach in St. Augustine, Florida, when they came across the photographer and his props in the sand. And they decided to get their picture made.
So the bride, in her bathing costume, straddled the donkey. And the groom, in his own bathing garb, settled himself onto the seat of the little wagon hitched up to the goat. The props were obviously intended for small children, but the newlyweds were game, even if they didn't look one bit happy about it all.
beach
1905
Florida
wagon
photography
donkeym goat
St. Augustine
(Image credit: Detroit Publishing Company via Shorpy)
May 1, 2017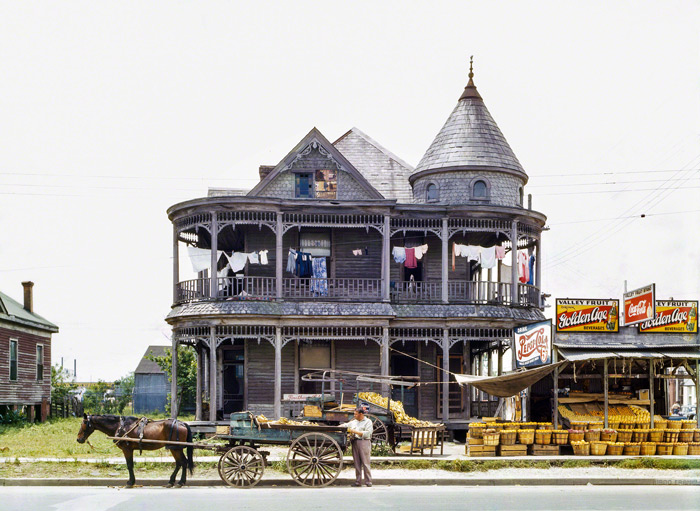 Abe Cweren, an immigrant from Poland who arrived in Texas in 1922, is unloading bananas from his wagon in 1943, at the Valley Fruit stand on Franklin Street in Houston.
The house behind the fruit stand was built before 1900 by a family named Fredericks; in the 1940 census, three years before this photo was taken, the home's inhabitants were listed as a 30-year-old night-club chef named Rudolph Martinez, his wife Candalanca, son Rudolph Jr., sister Isabell Samora, and her two children, Raymond and Joe Louis.
The banana man wrote on the side of his wagon, "Jockey Cweren, Kentucky Derby."
laundry
streetscape
clothesline
houses
wagon
bananas
1943
Abe Cweren
fruit stand
Kodachrome
(Image credit: John Vashon via Shorpy)