Apr 25, 2011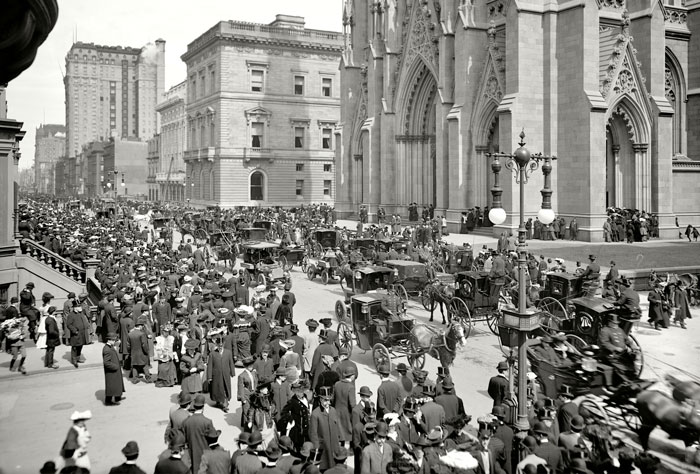 This was the scene on Fifth Avenue in New York City during the 1904 Easter Parade.
Easter Parades are different from all other parades: no floats, no marching bands. They began spontaneously in the 1870s, according to what I read on the intertubes, as people got dressed up in their finest and went downtown to promenade. Easter parades still existed in Washington when I was a little girl, I believe along Connecticut Avenue. I never actually saw one in person, but I did get new clothes, new white gloves, and sometimes even a new hat with a ribbon.
If you click on this picture and study the enlarged version, there are plenty of details for your delectation: a horseless carriage amidst the horsey kind, a boy delivering flowers, men with tophats amongst the men with bowler hats. . . .
cars
streetscape
spring
New York City
horses
parade
Fifth Avenue
Easter
(Image credit: Detroit Publishing Co., via Shorpy)