Hole in the Clouds
---
Tag: couch
Jan 7, 2014
Joe and Dobby hog all the blankets.
dog
Dobby
Joe
Kater Street
Philly
couch
(Image credit: Little Fuji)
Nov 1, 2014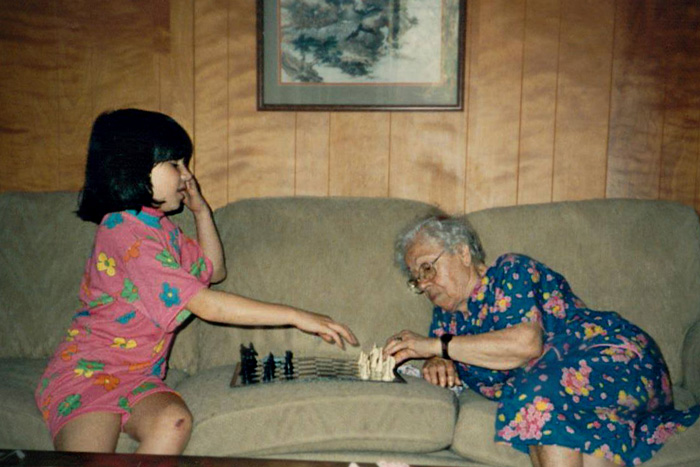 Back in the '80s, when Kelley was a little girl growing up in Mobile, Alabama, the camera caught up with her and her giagia (yaya) as they settled down into the couch for a game of chess.
We are told that Kelley turns 36 this month. Her giagia, Coula, lived to the age of 95, long enough to get to know her great-grandson, Kelley's son Thomas.
Is there anything more adorable than a grandmother-granddaughter chess match? Let's not overthink that. It's perfect.
Alabama
chess
Mobile
couch
sofa
grandmother
grandchild
(h/t: Tina L)