Mar 17, 2016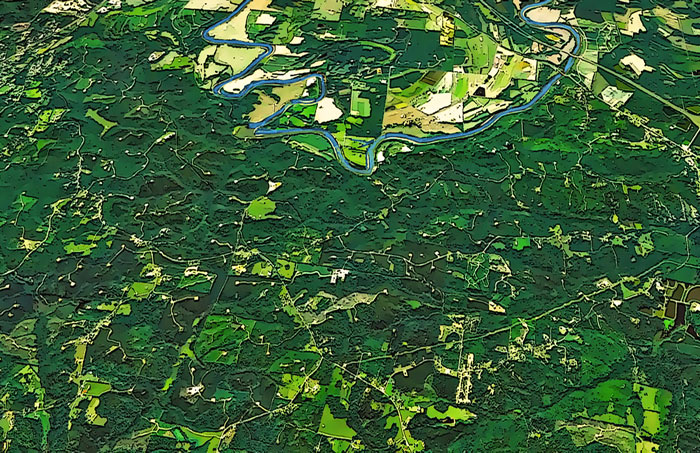 Southwest of Tuscaloosa, near the small town of Moundville, Alabama, the meandering Black Warrior River twists and turns through mostly forested countryside. In this rendering based on satellite imagery, there are little white dots scattered everywhere in the trees and the fields; each dot is at the end of a little spur of road.
These are drilling pads for methane wells.
Methane is the gas that sickens canaries in coal mines. It's what all too frequently makes underground mines explode; wherever there's coal, there's methane. Commercial extraction of coalbed methane, to be sold as natural gas, began in the early 1980s, and the Warrior basin of Alabama was scene of the world's first methane boom; to maximize production quickly, wells were drilled every few hundred feet throughout the region.
After a very few years, the boom went bust. Most wells now sit idle, and many have been orphaned, leaving the cleanup and decommissioning expenses to the taxpayers.
But you can still see the little white dots on the landscape, even from space.
Alabama
methane
Black Warrior River
coalbed
drilling rigs
meanders
Moundville