Jul 17, 2012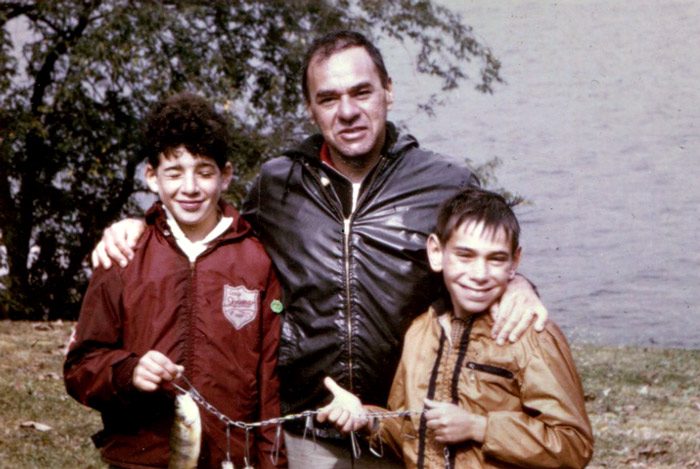 The boy at left, with his eyes closed, is my cousin, Charles Horowitz; the boy at right, with the big grin, is my brother, Charles Horowitz, who will turn 56 in a couple of weeks. In the middle is my father, Bob Horowitz; his brother Lee, the father of my cousin Charles, must have been behind the camera.
The four Horowitzes were camping and fishing that weekend in approximately 1966 at Deep Creek Lake in western Maryland. The two Charleses were both named after their grandfather, whom they never knew; he died shortly before they were born. Both boys were called Charley when they were young but go by Chuck as adults.
Cousin Chuck is a psychologist in San Francisco. Brother Chuck is a physicist in Indiana. I've not heard that either of them is much interested in fishing these days.
Bob Horowitz
Maryland
cousins
Charles Horowitz
Deep Creek Lake
1966
fishing