Jul 8, 2014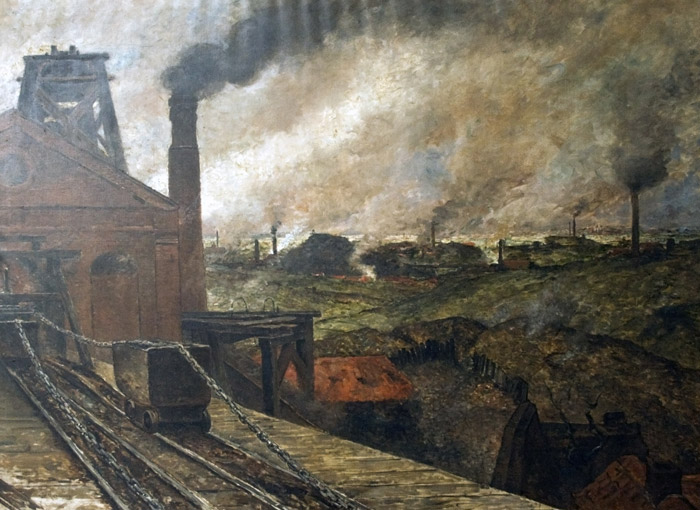 The Black Country of Belgium is the Borinage district of Wallonia province, where coal was mined to feed the furnaces of the Industrial Revolution from the 1820s until the 1960s.
The countryside was devastated by slag heaps, ash ponds, and smokestacks, and life in and around the mines was brutal. For more than a century, the miners of Borinage organized labor actions that were violently suppressed; in the 1930s, the mine owners evicted strikers from their homes, and families spent the winter sleeping in the streets while soldiers guarded the empty houses.
Since the last of the mines closed in the 1960s, Borinage has been characterized by Belgium's highest unemployment rates.
Constantin Meunier was a Belgian painter and sculptor of the late nineteenth century whose work often focused on the social impact of industrialization. This painting is believed to date to about 1893.
Belgium
oil
ruins
industry
coal mining
1893
Wallonia
smokestack
Borinage
(Painting by Constantin Meunier)