Jun 15, 2012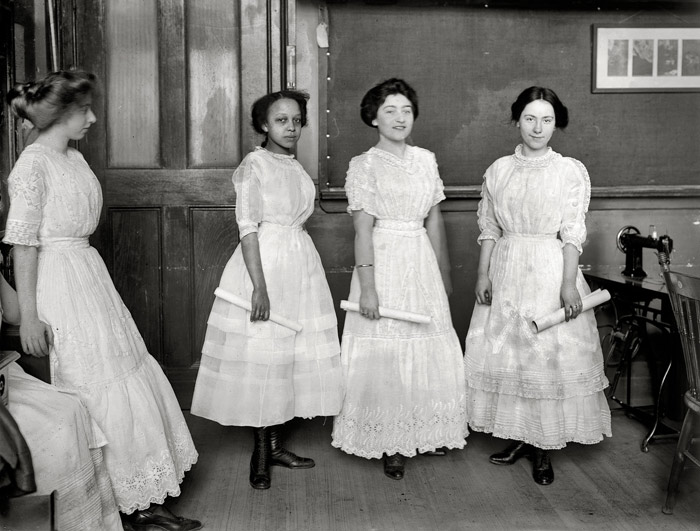 Back in 1909, high school graduation day was something like prom night nowadays; it had become so expensive and extravagant that the editors of the New York Times were fussing about it.
A girl's graduation dress might cost $10--$280 today--or even more. At the city's Washington Irving High School, the dressmaking department came up with the idea of dollar dresses--fabric, trimming, thread, buttons, etc., all purchased for less than one dollar total--to be sewn by the graduate herself. Twenty-seven girls in the class of 1909 took up the challenge, and according to the New York Times, all twenty-seven dresses were indistinguishable from the expensive ones worn by their classmates on commencement day.
In 1905 my grandmother sewed herself a wedding dress that looked much like these dresses. Assuming that the fabric and notions must have cost her about dollar, she would have earned the money by selling a hundred glasses of seltzer at a penny apiece, and then washing all hundred glasses.
New York City
(h/t: Shorpy)
Washington Irving High School
senior
dresses
sewing