Jun 7, 2010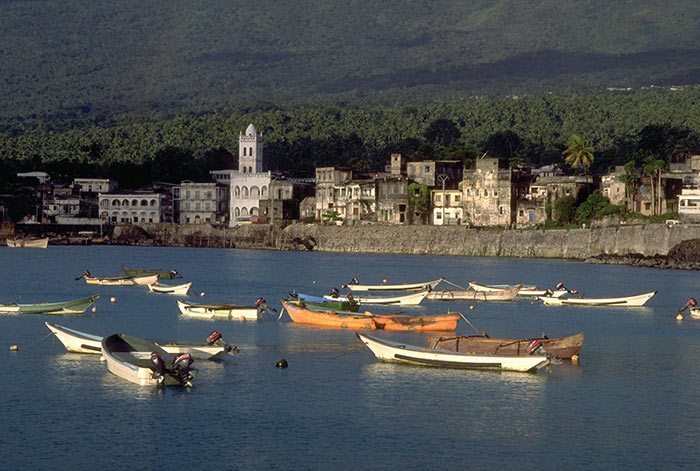 As the latest entry in an irregular series on places I've never been and know next to nothing about, consider this image of Moroni, capital of Comoros, an island nation in the Indian Ocean between Madagascar and Mozambique.
About 60,000 people live on the volcanic islands of the Comoro archipelago. Although the country is among the poorest on earth, armies have fought ferociously to control it, leading to twenty coups or attempted coups since the end of French colonial rule in the 1970s. Beginning in 2002, however, elections have produced governments that are said to be "more or less" stable.
Comoros is characterized by stunning volcanic scenery and spectacular, uncrowded beaches. But outside of Moroni there are no roads or tourist facilities. Government promotional literature recommends a visit only for visitors with "independent means."
landscape
cityscape
Indian Ocean
Moroni
Comoros
Africa