Nov 18, 2009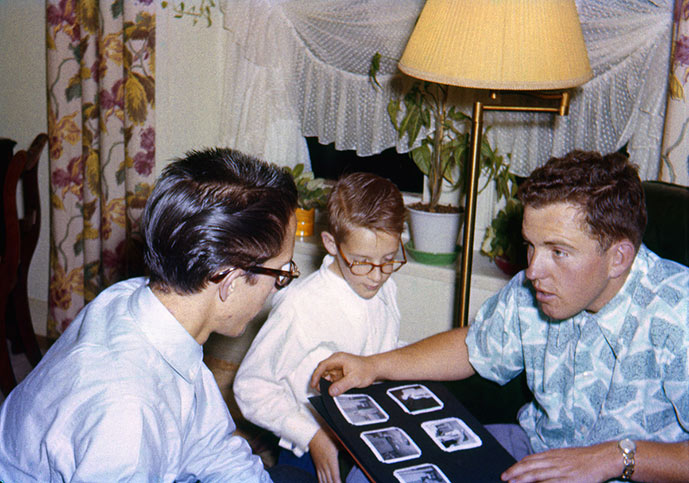 This mid-1950s photo, according to the little boy with glasses in the middle of it, records the moment he chose his life's work. His older brother, at left, is showing a photo album to a family friend. His older sister shot the picture.

What is the little boy thinking? He claims that the idea going through his mind is: "All I have to do is take some pictures, and everybody will pay attention to me."

I don't know who he is; he submitted the photo and many others to Shorpy, under the username tterrace.
vintage
1950s
(Image credit: tterrace, via Shorpy)