Nov 18, 2013
Artists Jordan Lloyd, Dana Keller, and Sanna Dullaway try their hands at colorizing photographs from the nineteenth and early twentieth centuries. They've got a new book out titled, appropriately enough, Colorized Photographs.
Above is Walt Whitman, who posed for the camera in 1887. Below are Japanese archers photographed circa 1860, and below that is a sunset viewed from the Tennessee state capitol building in Nashville in 1864.
These three images suggest some of the difficulties and limitations of colorization, even in the hands of talented artists. Walt Whitman in color looks a bit like a painted portrait we may have seen in a museum. The Japanese archers in color look like they're from a movie we're pretty sure we saw but can't quite remember. And while color probably adds visual interest to the Nashville scene, it doesn't really add to our comprehension of the historical situation documented in that photo–and the blaze of color in the sky arguably distracts the viewer from the drama and rhythm of the composition, which was originally rendered with an eye toward black and white simplicity.
Still and all, there's something about photographic revisionism that gets us interested all over again in how the world used to look.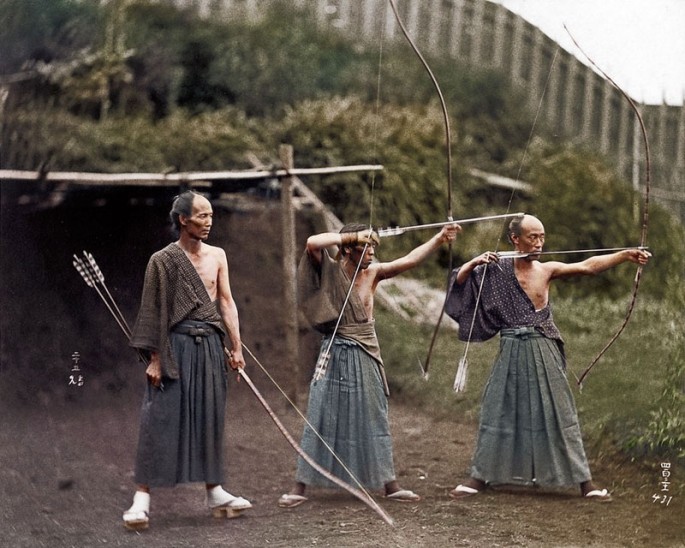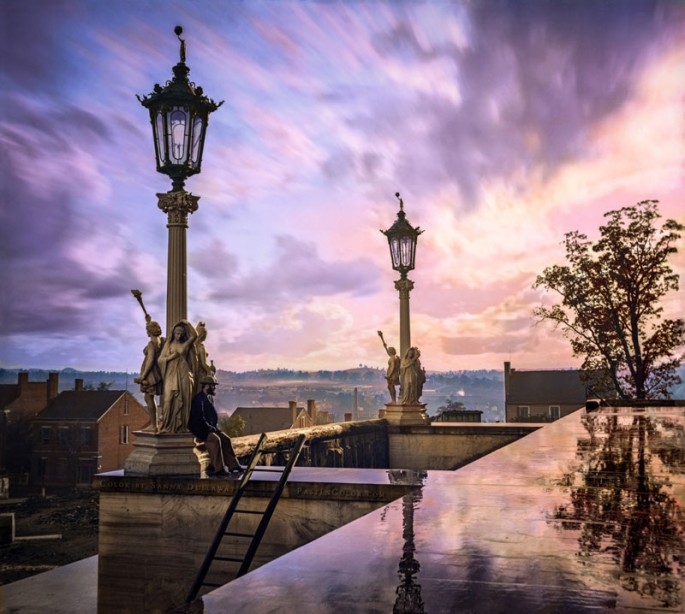 sunset
Japan
Nashville
Walt Whitman
1860
colorization
nineteenth century photographs
1887
1864
samurai
(h/t: Hank Stein)