Hole in the Clouds
---
Tag: wires
Jul 16, 2014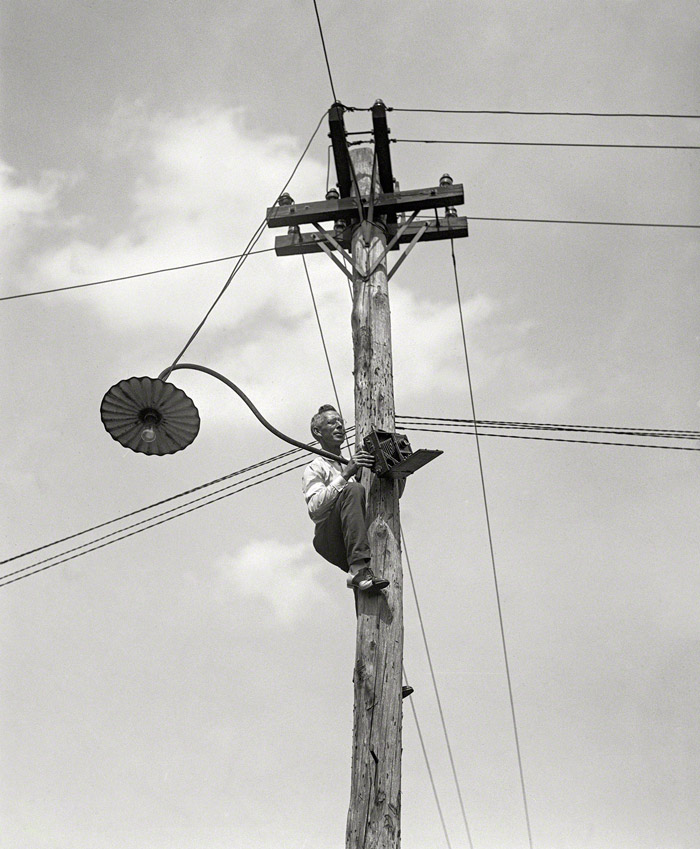 Photographer Artie Leonard snags a shot for the National Photo Company in 1923.
sky
work
photographers
b&w
A. W. Leonard
1923
pole
light pole
telephone pole
wires
(Image credit: National Photo Company, via Shorpy)
Dec 1, 2014
Seemed to take a long time to get through the whole month of November, when too many days looked just like this. Actually, though, this photo was taken way back in mid-October, for Philly Photo Day, by Donna Henry.
What are all those birds waiting for? Spring?
fall
streetscape
Philadelphia
birds
Philly Photo Day
wires
(Image credit: Donna Henry)
Jan 18, 2017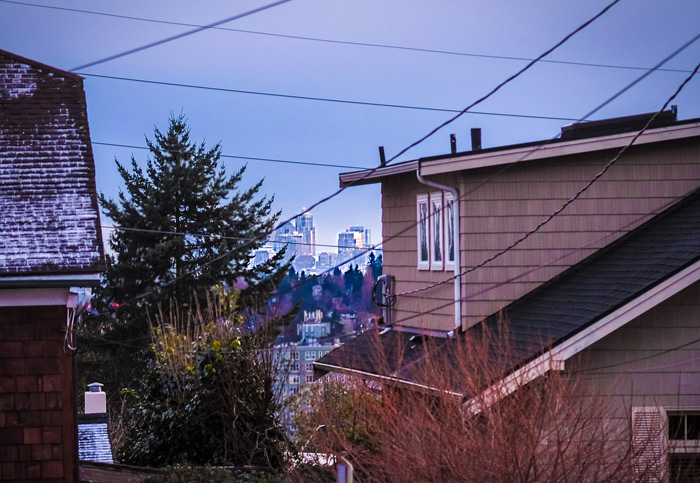 There was a leetle, teeny bit of snow in Seattle, and then a taste of sun. Fine winter days.
But that was then; now, the snow has melted and it's raining hard, and predictions are that it will rain forever. It's easy to see why Lewis and Clark, after they spent a long, wet winter in the Pacific Northwest, judged their entire expedition a failure; this part of the world that they'd struggled so hard to "discover" was chilly and gray and mildewy and just plain unliveable.
cityscape
winter
Seattle
wires
Maple Leaf
across the street
(Image credit: the phone)