Hole in the Clouds
---
Tag: 1923
Jul 16, 2014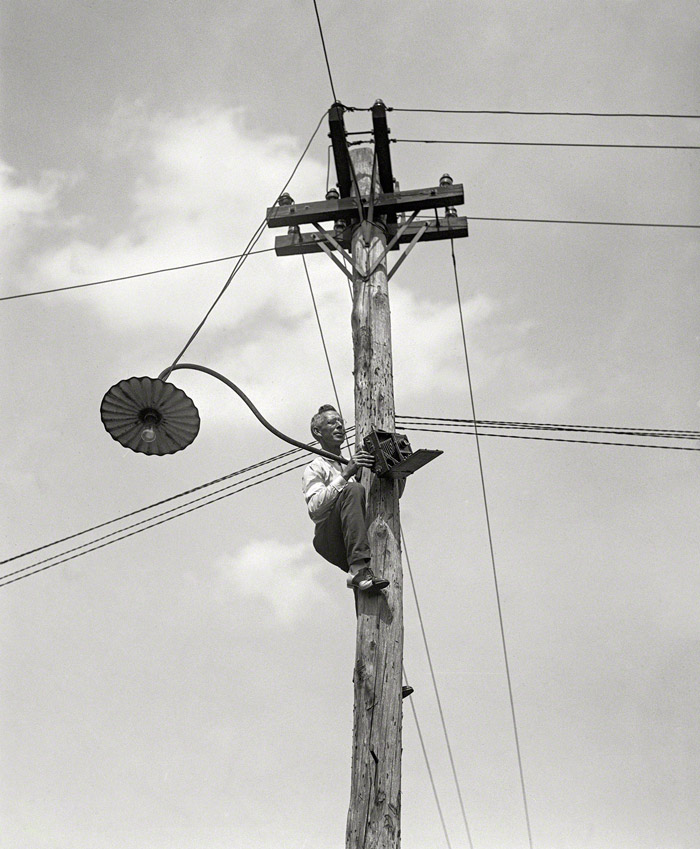 Photographer Artie Leonard snags a shot for the National Photo Company in 1923.
sky
work
photographers
b&w
A. W. Leonard
1923
pole
light pole
telephone pole
wires
(Image credit: National Photo Company, via Shorpy)
Mar 13, 2016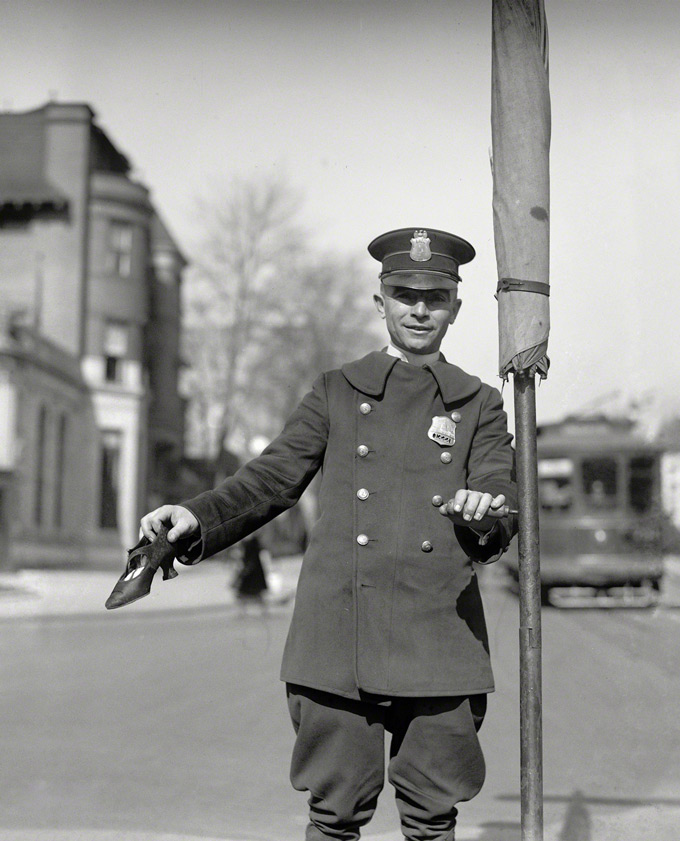 It has been suggested that here in this Washington, D.C., intersection in 1923, Officer Banks developed the protopye for a kind of traffic signaling that is still with us today.
When you see the shoe: Walk. No shoe: Don't walk.
Washington, DC
streetscape
police
traffic
signage
1923
shoe
(Image credit: National Photo Company via Shorpy)