Dec 22, 2013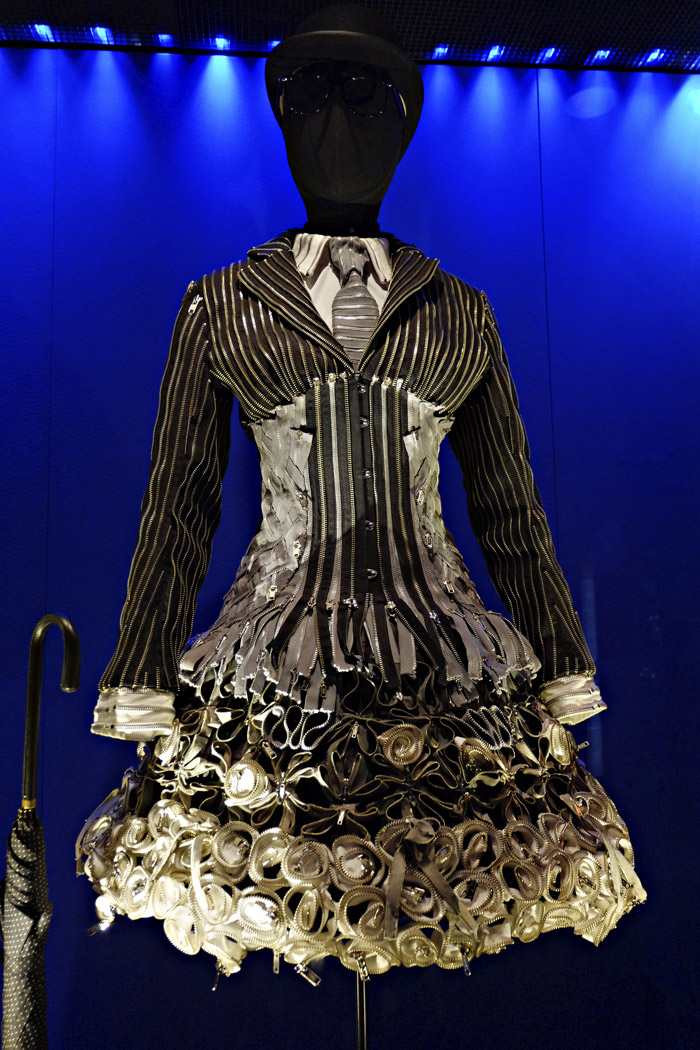 Among the happy occasions being celebrated recently while we were in New Zealand, in addition to the marriage of our niece, was the one hundredth anniversary of the invention of the zipper, as featured in the World of Wearable Art exhibition at Te Papa museum in Wellington.
Elias Howe, inventor of the sewing machine, patented a zipper-like Automatic Continuous Clothing Closure in 1851 but was too busy selling sewing machines to get it to market.
Another zipper-like thingy, called a clasp locker by its inventor, Whitcomb Judson, was displayed at the 1893 Chicago World's Fair. It was designed to close boots with long rows of hooks and eyes, and it attracted investors who built a company around the idea but couldn't ever make it work.
Then in the early twentieth century a Swedish-born electrical engineer named Gideon Sundback married the daughter of the company president and was named chief designer. He spent seven years refining a different zipper-like device that by 1913 actually worked. But the company was still stuck in boot-closure mode, and for the next twenty years B.F. Goodrich was the main customer for zippers, which were used on a style of rubber galoshes known as "Zips."
It wasn't till the 1930s that zippers were sewn into ready-made clothing: at first, in children's wear, then for fly closures in men's trousers, and eventually in coats, skirts, dresses, luggage, sports gear, and everything else.
museum
New Zealand
art
Elias Howe
Gideon Sundback
Whitcomb Judson
Wellington
clothing
Te Papa
(Image credits: Little Fuji)