Nov 7, 2014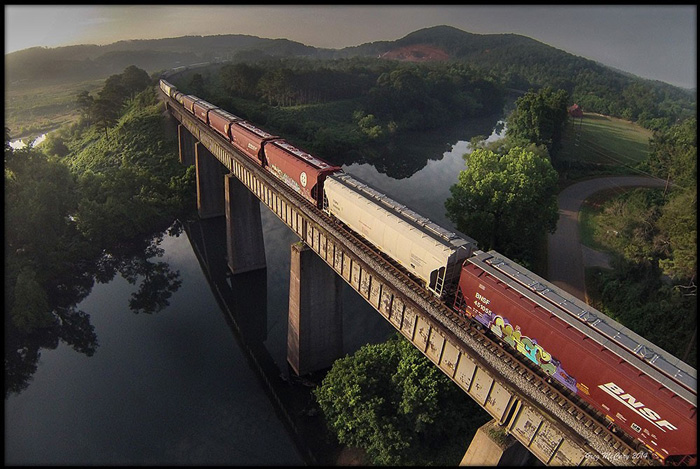 All the cool kidz nowadays–all the cool kidz who have a little too much money–or is too much money one of the requirements for cool kidz status?–anyways, what they're playing with these days is the latest and greatest in technology for drone photography.
Little plastic remote-controlled flying saucers carry cameras aloft and point the lenses back down at us. Sometimes the things crash–for example, onto the balcony of an apartment on a high floor of a New York skyscraper–but sometimes they capture astonishing views of life here on the surface of earth.
To get the shot above, Greg McCary flew a drone up over the hills and rivers of Bartow County, Georgia, northwest of Atlanta. Below, Mauricio Lima's venture into drone photography attracted the attention of a wary neighbor.
birdseye view
railroad
train
bridge
Bartow County
drone
Cartersville
trestle
Mauricio Lima)
(Image credits: Greg McCary