Jun 14, 2014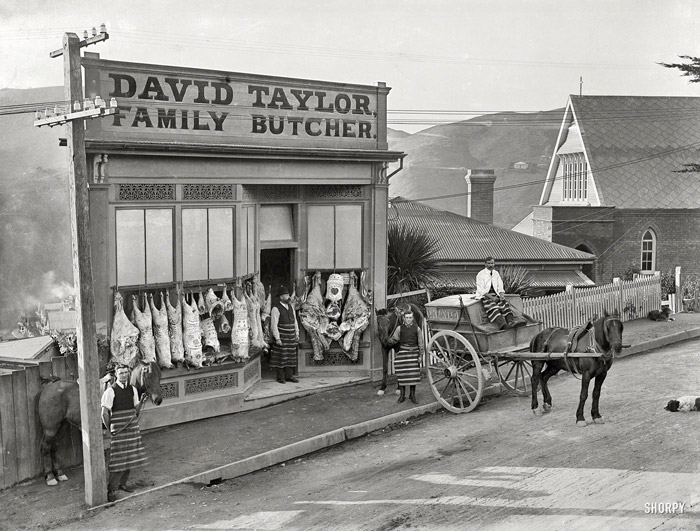 This photo from 1910 will have to speak for itself; we certainly cannot speak for it.
The subject is a butcher shop on the Wadestown Road, in the hills above what is now downtown Wellington, New Zealand. For reasons we cannot begin to fathom, the butchers wear striped aprons, the hog carcasses appear to be decorated, and the local dogs are paying no attention to the meat.
Per Google maps, we can determine that the shop building is still in use today, though no longer as a butcher shop. It's now what New Zealanders refer to as a dairy; Americans would call it a convenience store.
New Zealand
streetscape
1910
Wellington
meat
aprons
shop
butcher
(Image credit: Frederick James Halse via Shorpy)