Jul 15, 2012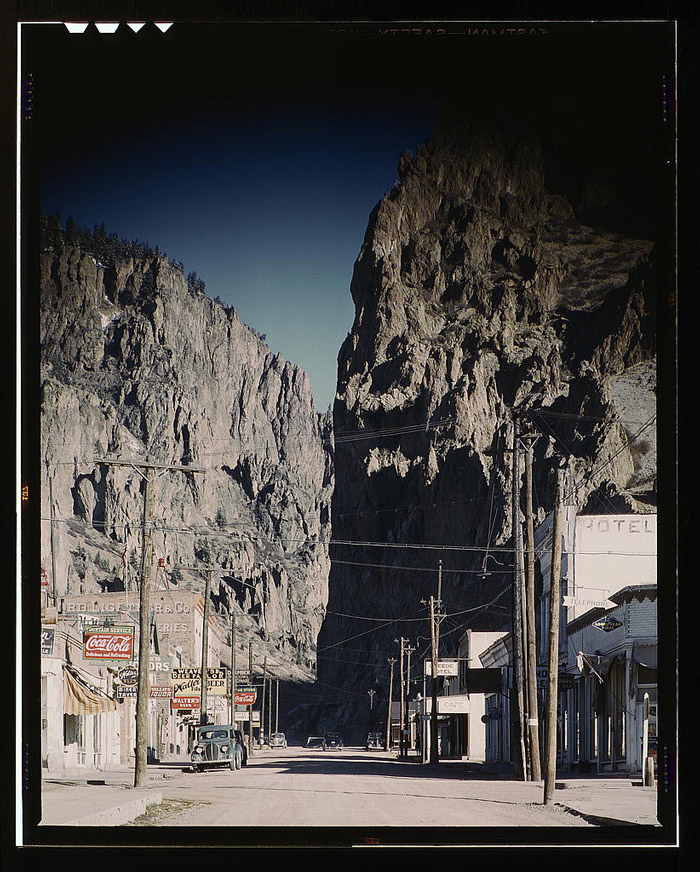 The main street of Creede, Colorado, led to the mouth of an important lead and zinc mine in 1942, when the picture above--part of a small series of color photos commissioned by government agencies in the 1930s and 1940s--was taken for the Office of War Information. The mine remained active until 1985 and has recently been reopened; in fact, it is currently advertising for mechanics to troubleshoot and maintain lead mining equipment.
Back in the late nineteenth century, silver was extracted from Creede ore, and more than ten thousand people crowded into the area. But ever since the silver panic of 1897, local mines have produced mostly lead, and fewer than a thousand people have lived here; the 2010 census counted 290.
A Western based on the Lone Ranger story and starring Johnny Depp will feature scenes shot in and around Creede. It is set for release in 2013.
Below is Creede's Main Street as it looked in 2005.
streetscape
World War II
1942
mine
Colorado
Office of War Information
Creede
(Image credit: Andreas Feininger)