Oct 28, 2013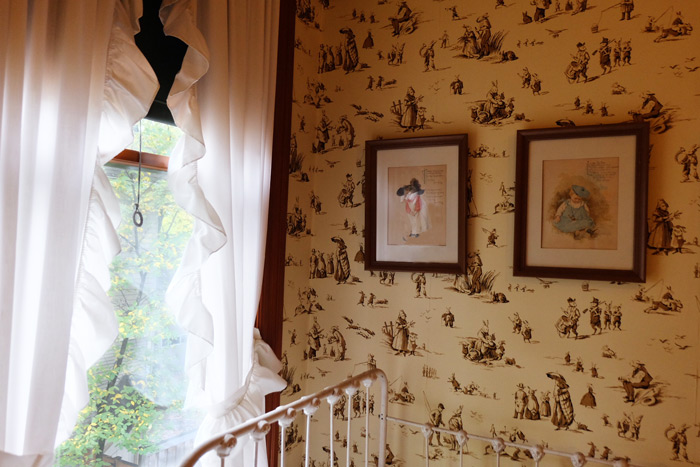 Maud Humphrey, born in 1868 in upstate New York, educated at New York City's new Art Students League and then, of course, in Paris, was a rare creature in her place and time: a highly successful professional woman who managed to combine a brilliant career with conventional marriage and family life. She married a doctor but out-earned him several times over, producing commercial artwork for immensely popular books, magazines, and advertising campaigns; she specialized in sentimental watercolor illustrations that featured plump children and adorable animals. Think: Gerber baby.
During her student days, Maud had become friends with another aspiring career woman, Grace Hall, a contralto from Illinois who was studying music and beginning a career on the New York opera and concert stage. Grace enjoyed considerable professional success right from the start, performing at Madison Square Garden among other venues, but she soon began to fear that the pressures of a heavy performance schedule were taking a toll on her health. Her eyesight had been weakened by childhood scarlet fever, and the newfangled electric stage lights seemed blinding. She suffered headaches and exhaustion after every show and lasted only a year before returning home to conventional bourgeois domesticity in the suburbs of Chicago. Like her friend Maud, she married a doctor, and also like her she earned substantially more money than her husband, in her case by offering voice and piano lessons to Chicago's nouveau riche.
The two women stayed in touch, and in 1899, when Grace wrote Maud that she was expecting her second child, Maud responded by sending Grace a half-dozen watercolors to decorate her nursery. And Maud had some news of her own: she too was expecting.
That year, both women gave birth to sons: Maud's boy was named Humphrey Bogart, and Grace's was named Ernest Hemingway. Fifty or so years later, Bogart and Hemingway got to know each other during the filming of a Hemingway story, and they figured out their mothers' connection and the provenance of the nursery paintings.
The photo above shows two of the Maud Humphrey watercolors above Ernest Hemingway's baby bed in the family home in Oak Park, just outside Chicago.
Although Grace Hall Hemingway was still alive when her son met the son of her old friend Maud, she may never have learned about the meeting. Hemingway rather famously nursed grievances against his mother and was distant to his family. His main complaint was that his mother was a cold bitch who had emasculated his father by earning too much money and refusing to defer to husbandly authority.
Every summer, when the family vacationed at a lake cabin in Michigan, where Ernest's father loved to hunt and fish, Grace vacationed instead in a cottage across the lake that she had built for herself and her one-time music student Ruth Arnold, who had previously worked as the children's nanny. Grace clearly preferred Ruth's company to that of her husband and six children, even after her husband created a public commotion when he tried to expel Ruth from their property. Ernest's version of the story emphasized a financial angle: he believed that the money his mother had used to build her lake retreat should have been used instead to send him to college.
Humphrey Bogart is alleged to have complained similarly about his own mother, Maud, although many more details of the Hemingway mother-son issues have been thrashed out in public. But one Maud Humphrey legend can definitely be put to rest: no, the young Humphrey Bogart was not the Gerber baby. His mother did paint his likeness for a baby-food advertising campaign, but that was for a different brand.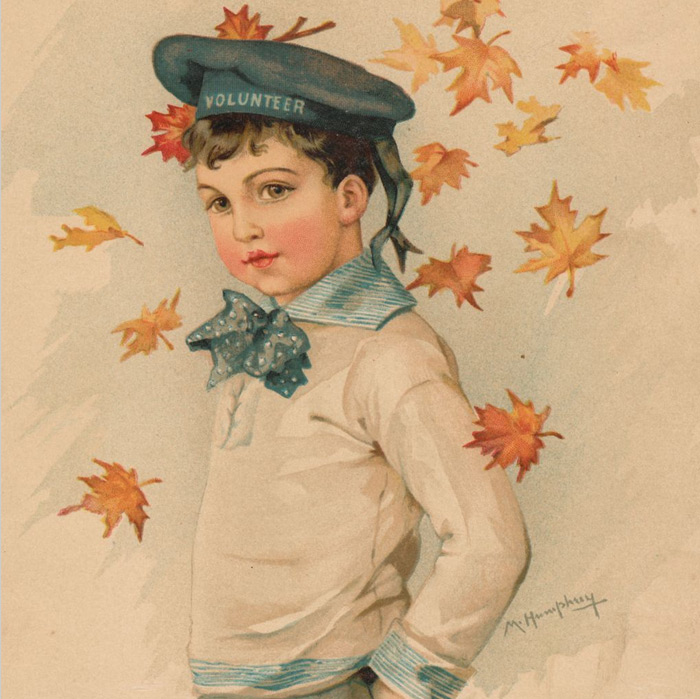 music
Chicago
art
1899
Oak Park
Ernest Hemingway
motherhood
Humphrey Bogart
Grace Hall Hemingway
Gerber baby
Maud Humphrey Bogart
(Image credit: Little Fuji)