Feb 19, 2012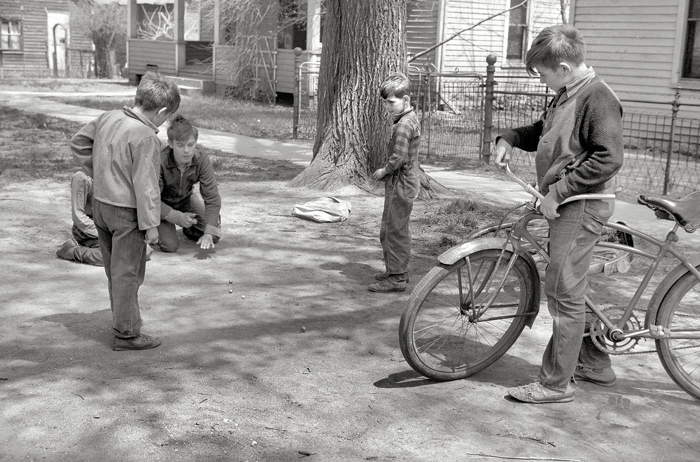 Boys playing marbles in May 1940, in Woodbine, Iowa. I don't know when exactly American children gave up marble-playing, but by the late 1950s, when I was a serious student of childhood fun in America, nobody played with marbles any more.
They still rode bikes, however. And there were other games in which you could lose all your stuff, such as flipping baseball cards.
In 1940, Woodbine, Iowa, was a relatively prosperous place, center of Iowa's apple-growing industry, which was the second-largest in the nation. But a freak blizzard in the early fall of that year, about six months after this picture was taken, froze the trees before summer's new growth had hardened off; all but the very oldest trees turned black and died, and Woodbine never really recovered economically.
children
streetscape
boys
bike
1940
marbles
games
Woodbine
Iowa
(Image credit: John Vachon, Farm Security Administration, via Shorpy)