Hole in the Clouds
---
Tag: livestock
May 3, 2012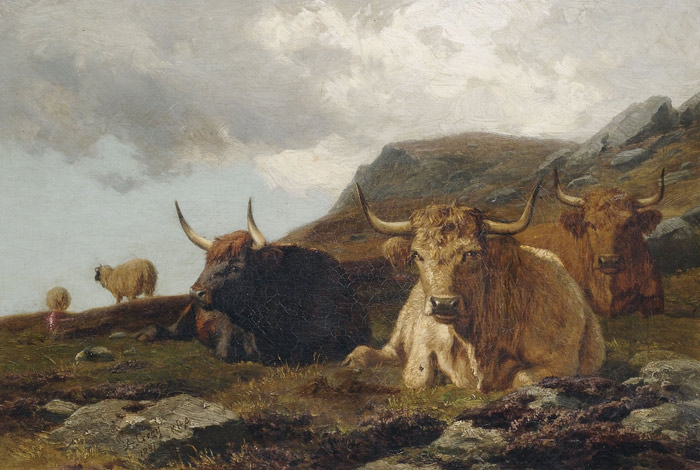 "Highland Cattle," by Scotch-Irish painter Alfred Grey, 1887.
painting
landscape
art
animals
Scotland
Alfred Grey
Ireland
livestock
Feb 4, 2018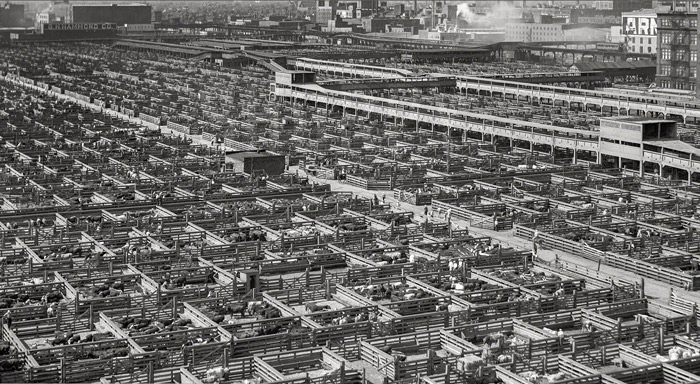 For a hundred years, up until 1971, Chicago's Union Stockyards and surrounding meat-packing plants made the city the meat capital of the universe. The industry gave the neighborhood a definite aroma, but of course, it was still the scent of money.
The city had to make the Chicago River run backwards in order to keep the animal waste out of municipal drinking water.
The stockyards burned to the ground in 1939, but they'd been newly rebuilt by the time of this photo in 1941.
Chicago
birdseye view
industry
livestock
1941
meatpacking
Union Stockyards
(Image credit: John Vachon)