May 26, 2014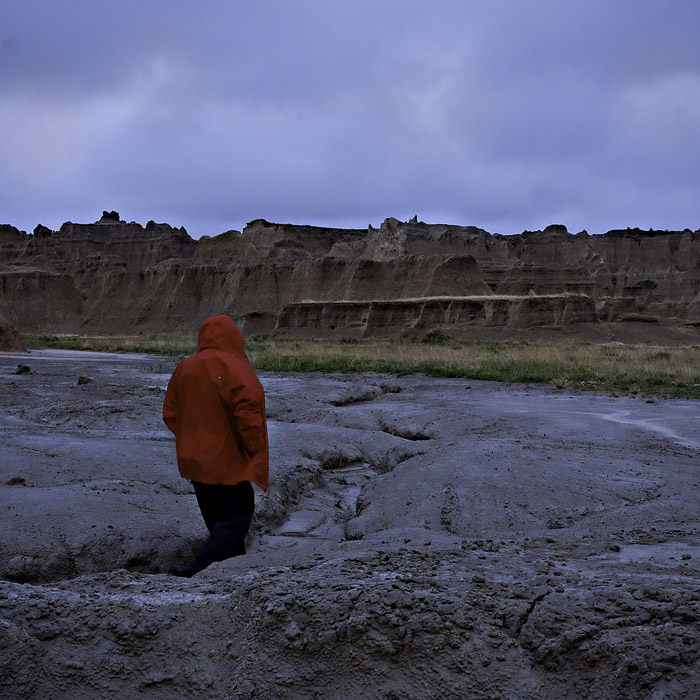 All it took was a few days of bad weather like this, every year for maybe half a million years, and most of the sediment that used to blanket this part of South Dakota has washed on down the White River and then into the Missouri and the Mississippi and the Gulf of Mexico.
This was an ancient seabed, back in the day, deeply mucky, collecting sand and silt and mud from the Black Hills nearby and the Rockies beyond. The sediments piled up in layers hundreds of feet thick, but when the ancient sea drained and the lithified muck was exposed to the elements, wind and rain and frost proved to be powerful chisels.
It's believed that in another half million years, the remaining spires and parapets will have crumbled down into the gullies, and it'll be curtains for the scenery hereabouts.
landscape
geology
Norman
South Dakota
Badlands National Park
erosion
(Image credit: Little Fuji)