Dec 4, 2012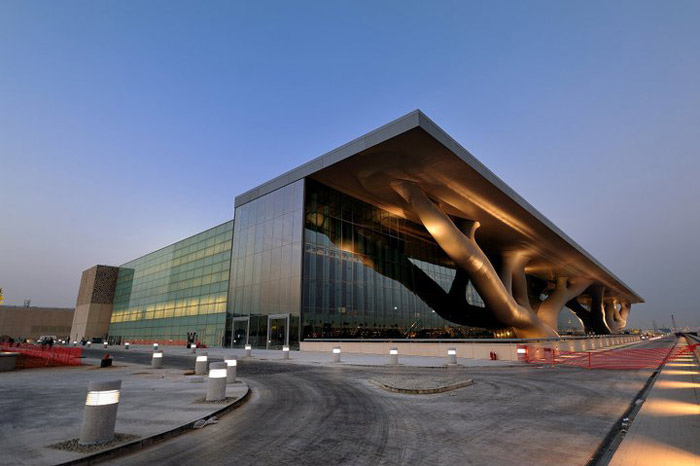 The United Nations Conference on Climate Change opened a few days ago in this brand new convention center in Doha, capital city of the Persian Gulf emirate of Qatar. The venue is "ironical," according to a columnist for India Today in Mumbai, because "talks about cutting down fossil fuel emissions and sustainable development are being held in the mecca of opulence and fossil fuels."
Qatar has the world's highest per capita income and also generates the world's largest per capita carbon footprint.
The "high-level" work of the conference is set to begin Tuesday, with attending nations each being given three minutes to address the group on climate-change and carbon-dioxide control issues. The conference banquet is set for Tuesday night; although the new building is said to offer banquet seating for 10,000, the climate change banquet will be held at Qatar's Islamic Museum in downtown Doha.
The name Doha is Arabic for "big tree," a theme much in evidence in the conference center architecture. In its central hall is French-American artist Louise Bourgeois's largest spider statue, Maman.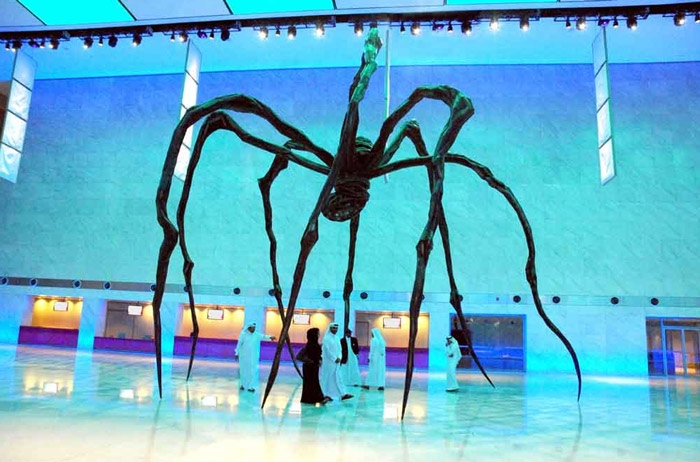 spider
sculpture
architecture
Louise Bourgeois
Qatar
Doha