Feb 16, 2015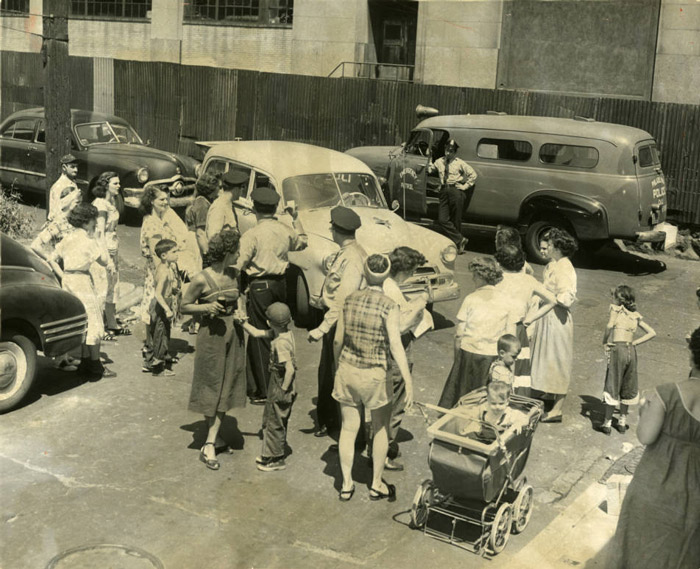 Between 1950 and 1953, Philadelphians demonstrated repeatedly in many neighborhoods, seeking stop signs, traffic lights, and one-way traffic patterns in hopes of making the city's narrow streets safer for pedestrians, especially children.
In June 1952, these women and children blocked off Sansom Street at 32nd Street, to draw attention to a block where seven children had been hit by cars in a single month. Police broke up the demonstration and arrested three of the women.
At some point between then and now, city officials made almost all the streets in and around center city one-way and installed stop signs or red lights at virtually ever corner.
Pedestrian safety is no longer a major political issue. Parking, on the other hand. . . .
traffic
Philly
accident
1952
demonstration
Sansom Street
(Image credit: Philadelphia Evening Bulletin)