Aug 28, 2009
The town of Clearfield in the hills of west-central Pennsylvania grew little or not at all between 1910--when a photo was taken from a nearby slope, painted by hand, and reproduced lithographically--and the 1960s--when a color photo taken from nearly the same spot was published as a picture postcard. Town population still stands at about 6,000 today. The dark church steeple in the upper right of the older picture is the white steeple in the center of the more recent view.

Apparently, the years have not been kind to Clearfield as far as the artistic level of its town boosters' bird's-eye views is concerned--but that's typical; a lively American artistic genre has been poorly replaced, first by Kodachrome and more recently by Google Earth.

Time marches on, however, in Clearfield. In 1977, the town became the home of Denny's Beer Barrel Pub, where the cook "enjoys making burgers bigger than your head, all the way up to the insane 123-pounder."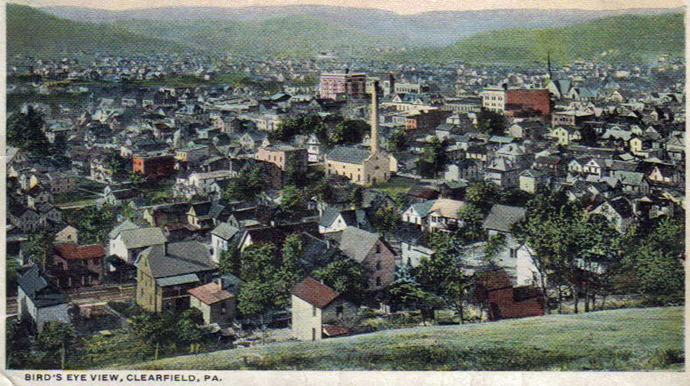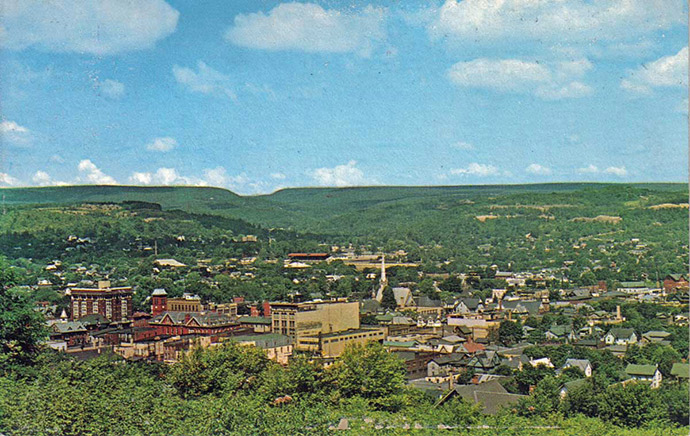 landscape
bird's eye view
vintage
Denny's Beer Barrel Pub
Clearfield, Pennsylvania