Mar 14, 2018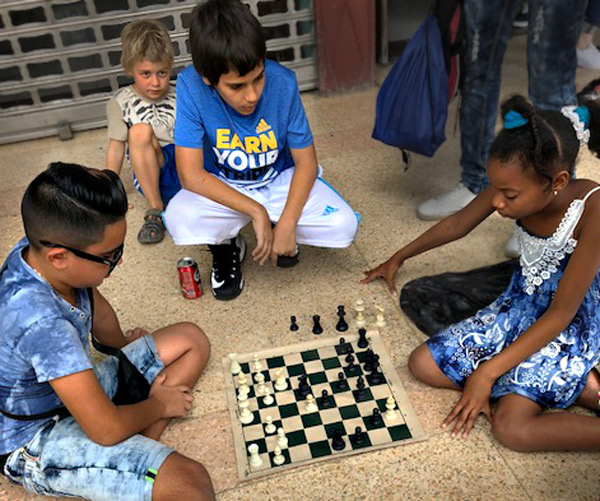 There are chess players on the streets of Havana, and Cubans have won the World Chess Championship multiple times, notably in 1921 when José Raúl Capablanca beat the longtime German champion Emanuel Lasker.
Ché Guevara was a chess player who started an annual international chess tournament in Havana in 1962, when he was serving as post-revolutionary head of the Cuban National Bank. Here, Ché watches the tournament play of a Yugoslavian revolutionary he had befriended: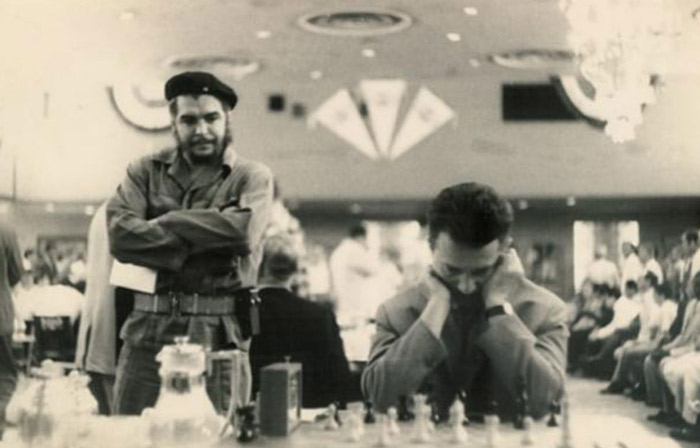 In 1965, the U.S. government would not allow Bobby Fischer to travel to Cuba to participate in the tournament, so he played via telex from New York.
Today, Cuban children learn to play chess at school, and last fall they participated in a national tournament commemorating the fiftieth anniversary of Ché's death.
children
Havana
Cuba
chess
revolution
game
tiles
(Image credits:, top, C. Fuchs; next, Atlas Obscura; bottom, my phone)
Che Guevara