Grand Trunk Railroad #2
Jan 10, 2010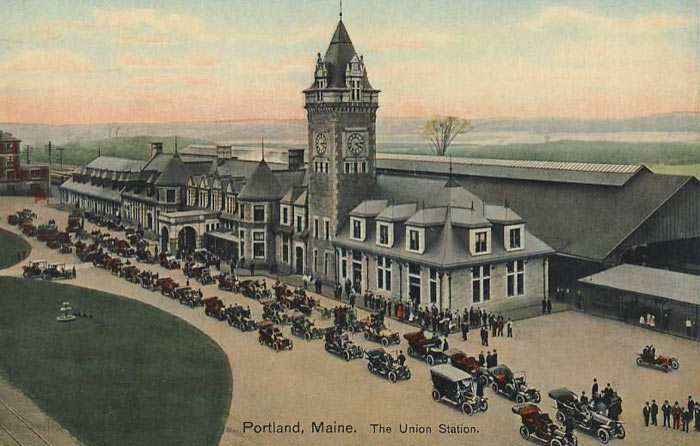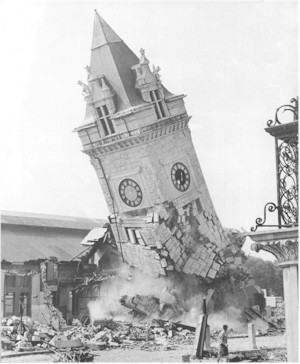 The Grand Trunk Line went bankrupt in 1920. Cost overruns on its expansion to the West Coast stressed the company, and its route planning out west proved unfortunate, too far north to compete with the fledgling Canadian National Railroad, which eventually absorbed it. The Grand Trunk's U.S. lines were assigned to a holding company that used the Grand Trunk name, but they too declined and faded in the mid-twentieth century along with the railroad industry in general.

The Grand Trunk station in Portland, on India Street near the waterfront, was demolished in 1948. These pictures actually show a different Portland train station, Union Station on Congress Street near St. John Street, which handled southbound passengers and freight. Union Station opened in 1911 and was demolished in the1960s to make way for the I-295 highway.

Portland lost an elegant building that day--the current Amtrak station is basically just a corner of the bus station lobby--but by all accounts, the destruction awakened people to the importance of historic preservation. And though it couldn't have been foreseen in the 1960s, when urban renewal was thought to lead to future glory for America's cities, Portland's old buildings and cobblestone streets have turned out to be what saved this town--people have learned to make money off of "quaint."
Portland
vintage
Maine
railroad
demolition
Union Station
train