Your Saturday Morning Infographic: Brick Roof
Dec 1, 2012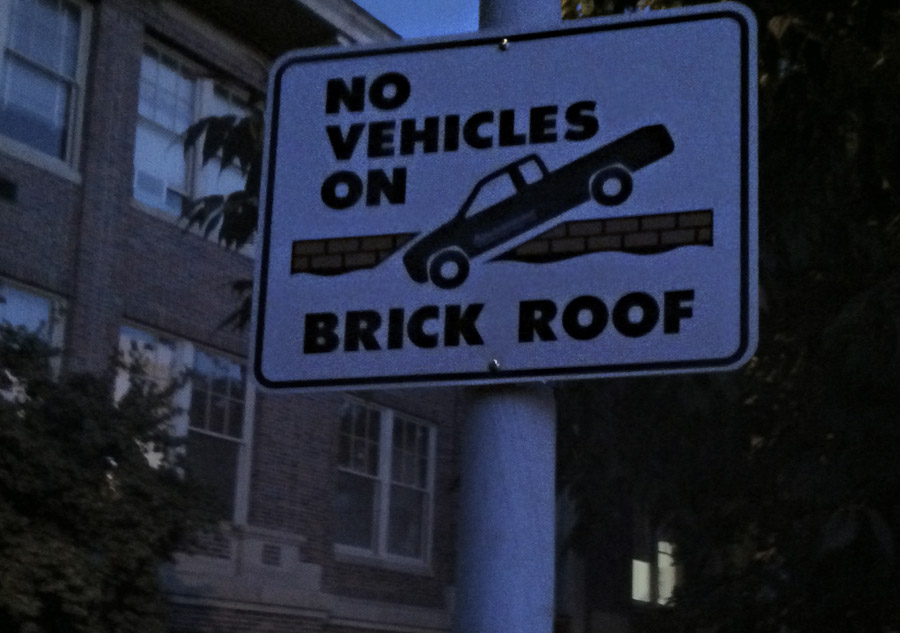 Heed this warning. It looks like a brick patio there on the campus of the University of Montana. Most people wouldn't be driving their cars there, off-road, amongst the campus walkways and picnic tables. But somebody might try to get in close to a building to make a delivery, say. We can hope they'll see this sign and stay off the brick patio.
Because it is in fact a brick roof; deep underground below the patio are two big lecture halls. If the brick roof caved in under the weight of a vehicle, hundreds of students could be at risk.
Not only that, but one of our sons used to work as a janitor cleaning those underground lecture halls late at night. There's just no good time for driving onto the brick roofs of Missoula, Montana.
Hank
University of Montana
Missoula
signage