VJ Day
Nov 11, 2013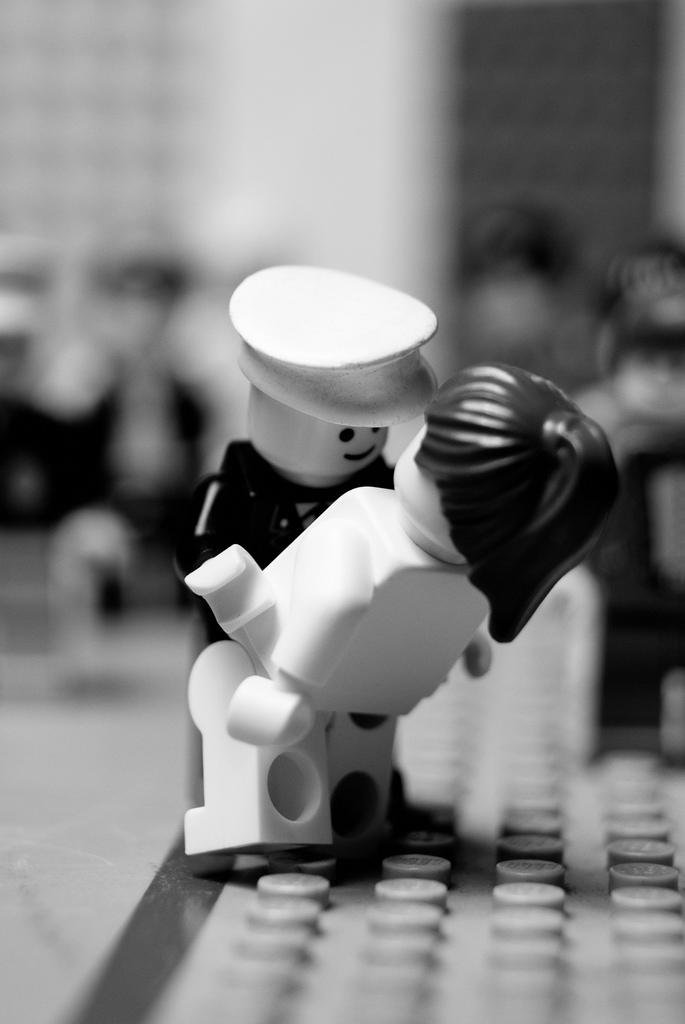 Veterans' Day is Armistice Day, except that it's not. Calendar-wise, they're the same, but pausing or parading to show gratitude for our veterans is not really the same as pausing to commemorate the moment 95 years ago when soldiers lay down their weapons and those among them who still had the vitality and the nerve climbed out of their trenches and tried to put World War I behind them.
We know more than a few military men and women who squirm at hearing "Thank you for your service," which servicepeople hear all the time these days. All too often, what the people who say it really mean by it is: "Hey, I'm not one of those dirty hippies who burned their draft cards and stuff during Vietnam–I'm a real American, and here's my business card." Or something like that.
Still. We are grateful for our veterans and for all the people through the years who put their lives on the line for us. People sacrificed so much in so many wars, and way too many of those who benefited from their sacrifice are obnoxious Americans like me.
Anyways, VJ Day, much like Armistice Day, was a very good day for hundreds of millions of people around the world. We young folk know it mostly from Eistanstadt's iconic photo of a kiss in Times Square, recreated here in Lego by photographer Mike Stimpson.
New York
World War II
World War I
Vietnam
Alfred Eisenstadt
military
Lego
Times Square
Veterans Day
(Image credit: Mike Stimpson via mikestimpson.com)