Aug 26, 2009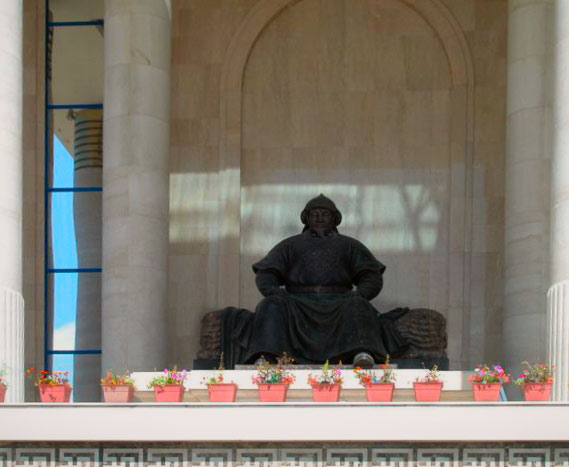 The 2009 Mongol Rally is history; the adventurers have arrived in Ulaan Bataar (or not), and most have now scattered to the winds. The intensity of the experience may have changed some lives, but not so much Steve and Tom, of Team Mad Lady. Here is their final blog post:

"So we only went and bloody did it didn't we!!

"Arrival party was brilliant fun - our pink blazers re-emerged, a bit more dusty, yet still with that touch of class! The beards we have been cultivating were a welcome addition!

"Was a great night, and a nice chilled day today is the perfect remedy for the nagging hangover! Looking forward to finding a pub to watch the Mighty Spurs this evening.

"So that is that. Final counts:

"-- Police stops - 7 (6 for driving offences - ST 3 TH 3 and one just for a police check)

"-- Bribes paid - not much. Couple of border controls we paid over the odds un-knowingly. Apart from that nothing. Great success!

"- -Tyre punctures/blow outs - 3 (ST 1 TH 2)

"-- Guages broken- 2 (Speedo for last 6/7,000 KM and fuel for last 1,000 KM)

"-- Cable ties used to hold Micra together! - about 15 as they ahd to be replaced a few times!

"-- Rivers crossed - 4 (and only got stuck in 1 - get ready for the video footage!)

"-- Keys locked in car - 1 (Well done Todster!). therefore break ins also 1!

"-- Wrong turns... Too many to count but reckon in the whole we were pretty well. Got a lot better when we realised the alternator interferred with the compass though!

"-- Packs of super noodles eaten - at least 8/10 each!

"-- Sweets distributed - 5kg!!! Toddy loved playing sugar daddy!

"Happy days!!, S&T"
sports
Ulaan Bataar
Team Mad Lady
soccer
Mongolia
Mongol Rally
Genghis Khan
Tom
Steve T
(Image credit: Mongol Rally)