Apr 20, 2017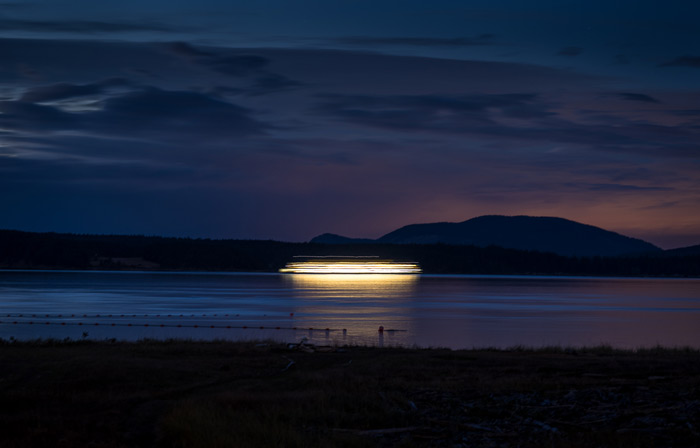 Kevin Horan, the goat portraitist featured in this space yesterday, lives on Whidbey Island, Washington, where he's developed this thing about ferry boats.
"Every islander knows the mind space within a ferry," he writes. "In transit, you are in neither one world nor the other." He shot a series of long-exposure ferry scenes to emphasize how the vessels "track across the water like UFOs across the sky." Ferries are "magical mystery transport pods."
This is the view from Fisherman's Bay on Lopez Island of the Friday Harbor ferry at dusk. In the distance are the city lights of Vancouver, British Columbia, reflected in the clouds behind Mount Constitution on Orcas Island.
landscape
Puget Sound
San Juan Islands
ferries
(Image credit: Kevin Horan)