Hole in the Clouds
---
Tag: rainforest
Apr 23, 2011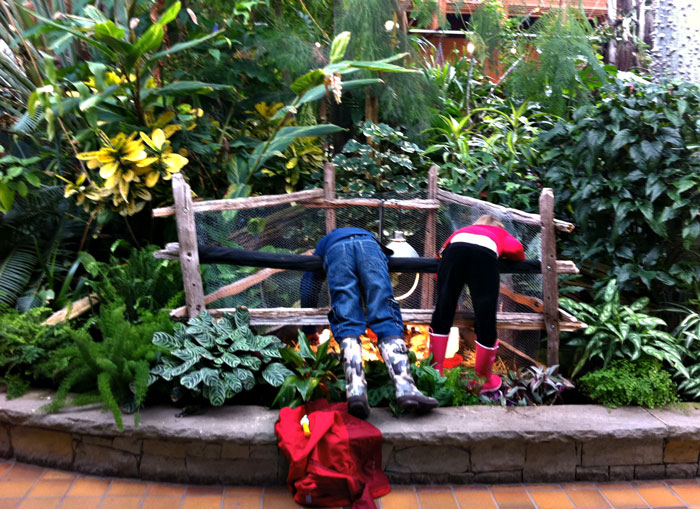 At the Buffalo Zoo, in the new rainforest exhibit, the Wiggin kids find the baby chicks.
New York
Joshua Wiggin
Emily Wiggin
children
Buffalo
baby animals
zoo
rainforest
Dec 13, 2014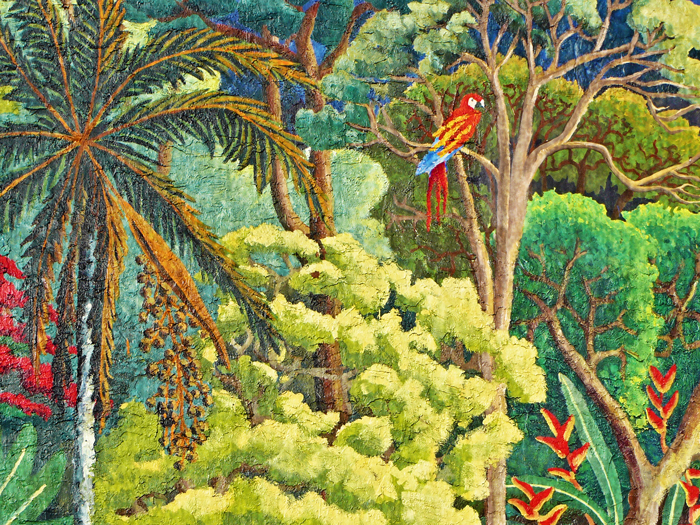 Detail from "Tropical Rainforest with Waterfall" by Ana Uribe (1999), a mural in the Kensington neighborhood of Philadelphia.
landscape
Philadelphia
mural
rainforest
Kensington
(Art by Ana Uribe)
Apr 1, 2016
We have a new dog in the family, Hank's shaggy pup Mabel. She's a cross between an Australian Shepherd–which is actually an American breed with no connection to Australia–and an Australian Cattle Dog–which is actually an Australian cattle dog. The two breeds are often crossed to produce a kind of sturdy, active, people-oriented working dog that's sometimes called a Texas Heeler.
Hank tells us that Mabel, who's seven months old, is the world's smartest dog. She's smart enough, obviously, to know when she's got a good thing going.
landscape
dog
woods
rainforest
pet
Mabel
Australian Shepherd
Australian Cattle Dog
Texas Heeler
(Image credit: Hank Stein)