Hole in the Clouds
---
Tag: Peter Stein
Jul 27, 2010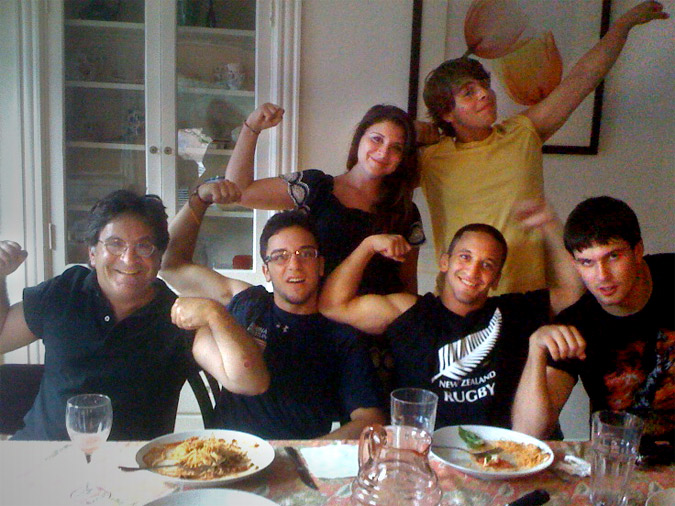 An after-dinner moment.
(Standing, left to right: Amelia, Peter. Seated: Bob, Hank, Allen, David Klein.)
Amelia Stein
Allen Stein
Hank Stein
family
Bob Stein
Peter Stein
David Klein
(Image credit: Susan Wiggin)
Mar 29, 2011
Much of the Maine branch of the family posed recently at a gathering in Susan Wiggin's living room. Clockwise from the red hat: the irrepressible Wiggin children, Emily and Joshua; Maggie Stein; her father Bob; her brother Peter; and the irrepressible Dave Courtney. Maggie was back in Portland for a visit from Rochester, NY, where she now works as an RN.
Joshua Wiggin
Emily Wiggin
family
children
Bob Stein
Maggie Stein
Peter Stein
Dave Courtney
(Image credit: Susan Wiggin)