Jul 23, 2014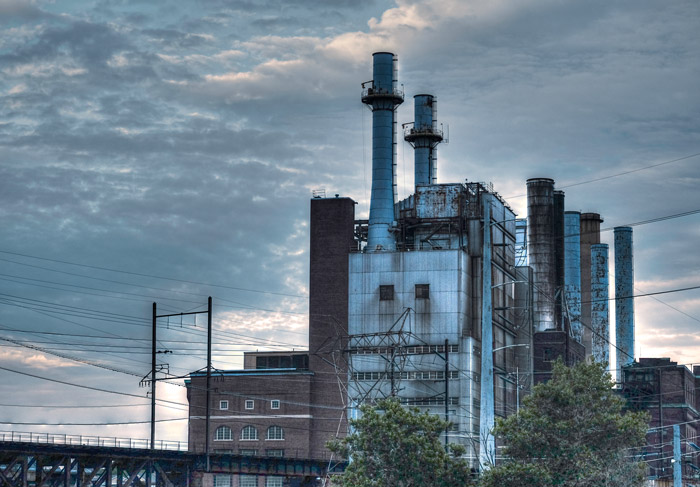 At this power plant at the edge of the neighborhood, the smokestacks that once belched day and night have been quiet now for a couple of years.
Power is still generated here at the Schuylkill complex on Grays Ferry Road, but at a newer facility immediately behind the one pictured above. Veolia Energy bought the newer part of the plant from Philadelphia's municipal electric company and converted its fuel source from oil to natural gas; that single modification reduced greenhouse gas emissions for the city as a whole, it is said, by almost 2 percent, equivalent to taking 60,000 cars off the road.
Veolia makes steam here for center city Philadelphia's centralized heating. And it does release a little smoke, not from these stacks but from a chimney behind them, not visible in the picture.
Schuylkill River
neighborhood
factory
Philly
PECO
(Image credit: Fuji T)