Feb 4, 2011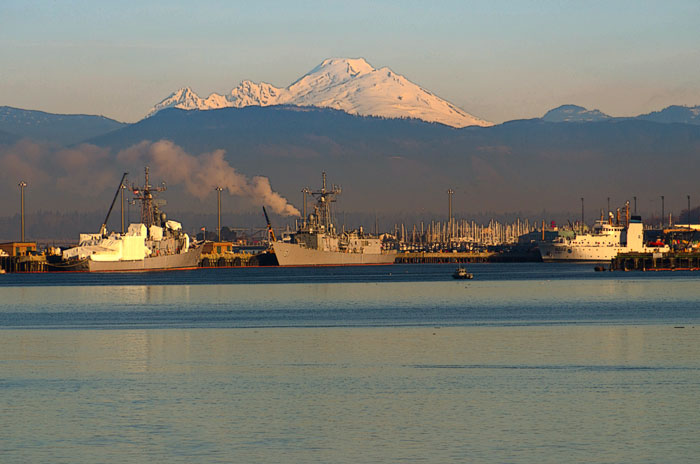 Last night, senior midshipmen at the U.S. Naval Academy participated in Ship Selection to determine their first assignments after graduation in May. The names of ships in need of junior officers were posted on the wall, listed under the names of their home ports. One at a time, beginning with the midshipman at the top of the class, the students walked up to the wall of options and claimed their billets.
Allen chose the USS Ingraham, pictured here at its home port, Naval Station Everett, on Puget Sound north of Seattle. This year there were only nine billets available in Everett, which is generally a popular home port option; it was Allen's first choice. Many of his classmates chose ships in Florida, Hawaii, or San Diego.
The Ingraham, a frigate, is the gray ship in the middle. Mount Baker is the snow-covered volcano in the background.
Washington
landscape
USS Ingraham
Naval Station Everett
Mt. Baker
Puget Sound