Aug 16, 2011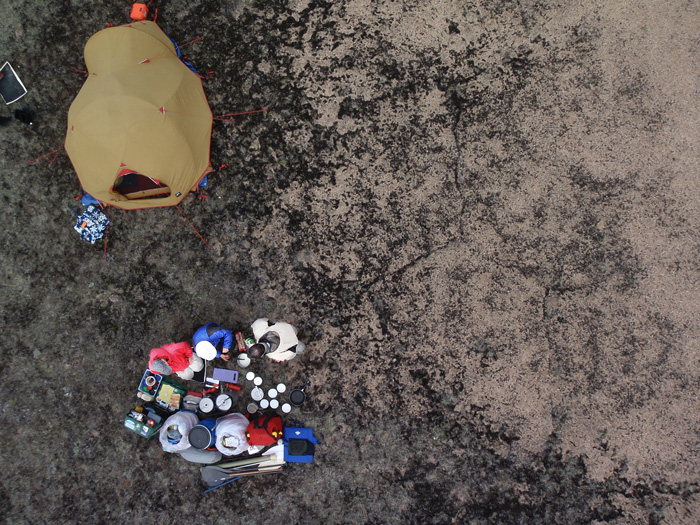 "Lee, Brian & Jeff making dinner," notes photographer Rich Durant, who snapped the picture of the men at their campsite along the Lorillard River in Nunavut. The Lorillard flows across tundra and bare rock of the billion-year-old Canadian Shield to enter Hudson Bay near the latitude of the Arctic Circle.
Where was Rich standing when he took this shot? It doesn't really matter; he had flown the camera up into the sky by hanging it from a kite and was using a remote control mechanism to operate the shutter while remaining safely on the ground.
The men were canoeing down the whitewater of the Lorillard; as you can see, they had stowed their gear in drysacks and waterproof boxes. The sacks and boxes don't look particularly bear-proof, however, and it's not clear what kind of arrangements they might be making to keep their food away from bears and other critters.
Whatever they were doing, it apparently didn't work out too well. The pictorial record of the expedition–called "Lorillard River Briefly"–includes photos (taken from the ground) of wolf tracks and big white bears, and then . . . a tent and foodsack trashed by something big and hungry.
Canada
aerial view
birdseye view
rock
Lorillard River
Nunavut
kite
(Image credit: Rich Durant)