Jan 10, 2011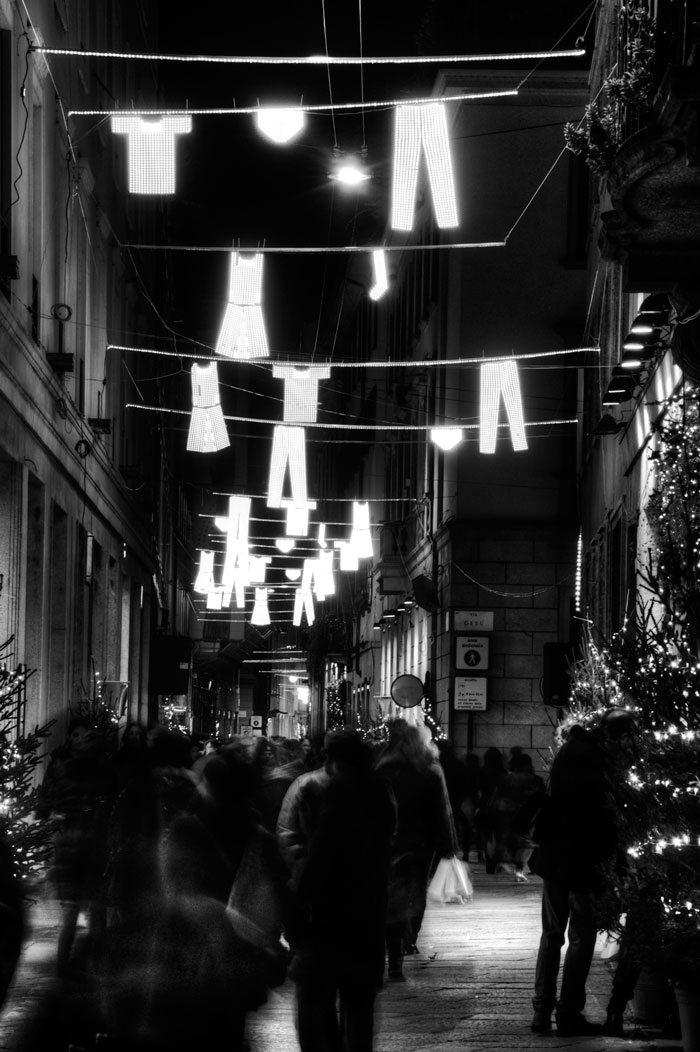 Today is the last day of Milan's second annual LED Festival, a celebration of outdoor lighting in the city that a hundred years ago became the first in Europe to electrify its street lights and street cars. This year's festival featured sixty installations totaling more than 600,000 LED bulbs.
On Via della Spiga, artist Fabrio Novembre hung out laundry in lights, alluding to a Sophia Loren movie, Iori, Oggi, Domani--Yesterday, Today, and Tomorrow.
It just doesn't seem fair, somehow, that when they dole out the cinematic icons, Milan gets Sophia Loren while here in Philadelphia we have to make do with Sylvester Stallone....
laundry
streetscape
Milan
Italy
LED Festival
lights
(Image credit: Lorenzo Bianchi)