Aug 23, 2009
Hank shot this unusual view of Washington, DC, last spring from the top of the U.S. Capitol dome. Almost all the buildings you see here represent the political sector known as K Street--corporate offices devoted to lobbying politicians and/or "complying" with government regulations. Corporations and professional associations built all these nice new buildings in the hope that proximity to government officials would help them make lots and lots of money.

What do they do in these buildings? They dole out money to congressmen and various campaign committees, to improve access and influence. They work with legislators and regulators to shape the scope and wording of laws and regulations. They coordinate publicity campaigns to influence public opinion in their favor. But mostly, they push papers around to keep business-government interactions running more or less smoothly.

Calvin Coolidge said it: The business of government is business. In this picture, you can see it for yourself.

At the top of the picture is the National Cathedral, which is arguably outside the K Street axis of operations.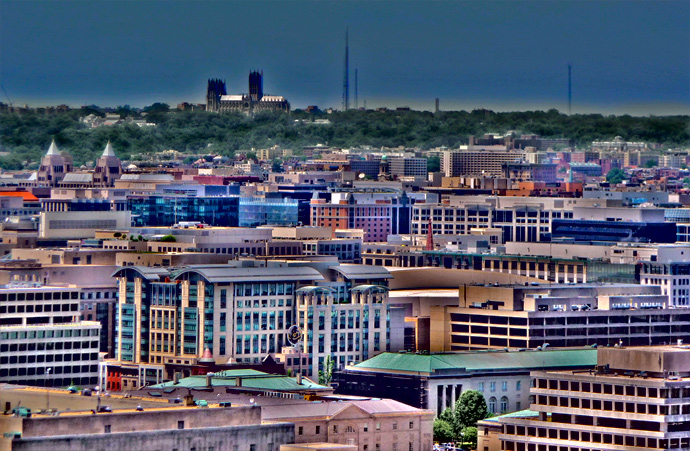 Washington, DC
K Street
National Cathedral
(Image credit: Hank Stein)