Nov 17, 2013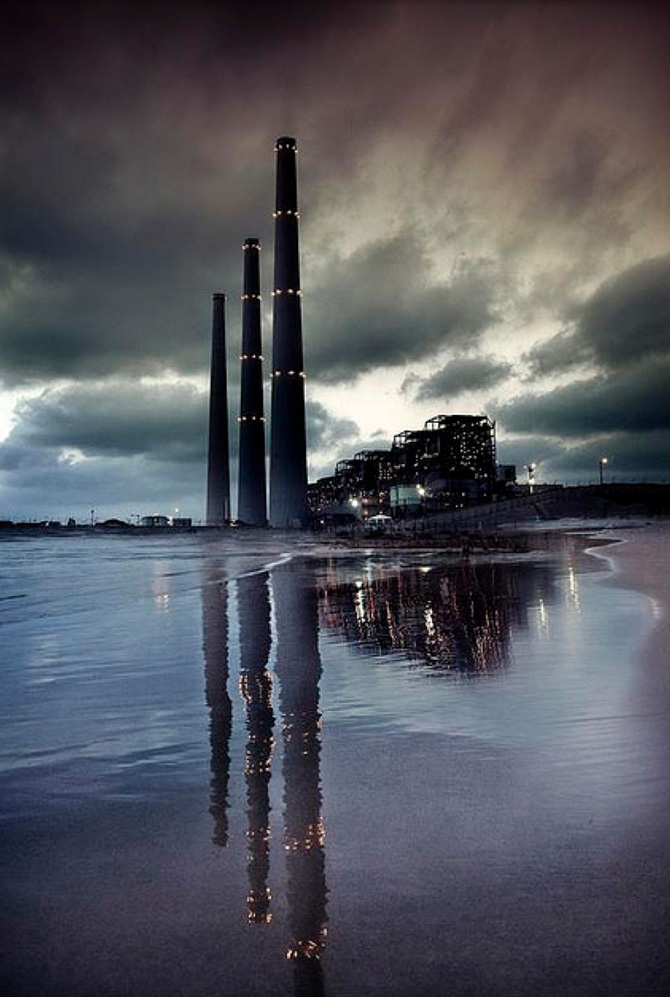 Smokestacks of Israel's largest power plant, Orot Rabin, loom over the beach at Hadera, north of Tel Aviv. The plant's coal-fired turbines produce almost one-quarter of Israel's electricity.
The low structures leading from the chimneys to the left edge of the picture are part of the power station's coal port offshore in the Mediterranean, where ships offload 18,000 tons of coal every day.
The plant is called Orot Rabin–Rabin Lights–in remembrance of Israeli President Yitzhak Rabin, who was assassinated in 1995. Electricity generated here lights much of the country, producing something like the memorial lights of Jewish tradition, helping to keep alive the memory of those who are gone.
landscape
beach
clouds
Mediterranean
industry
reflection
electricity
coal-powered
Hadera
Israel
power plant
(Image credit: Gilad Benari)