Sep 22, 2009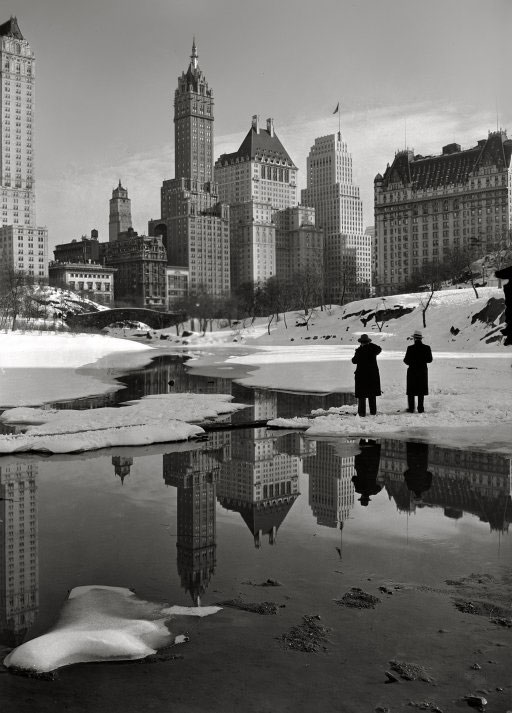 I'm not a New York person, but this view of the Savoy Plaza and other Midtown towers has got to be one of the most gorgeous cityscapes anywhere, ever. It was shot in Central Park in 1933 by architectural photographer Samuel Gottscho. Today, the view from the same spot would be dominated by tall glass office boxes; the Savoy and many of the other old towers have been demolished.

Gottscho worked as a traveling lace and fabric salesman for 23 years before he could work with his camera full time. He specialized in pictures of houses and gardens, but also branched out into nature photography.

A new novel by E.L. Doctorow uses a heavily photoshopped version of this picture on the cover.
New York
landscape
Manhattan
cityscape
Savoy Plaza
Central Park
(Image credit: Samuel H. Gottscho)