Nov 23, 2014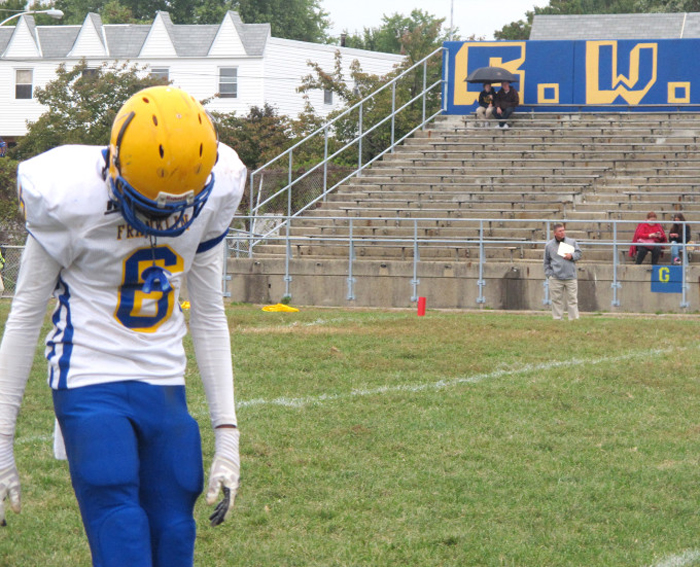 The posture of number 6, who's been playing football this season for the Electrons of Ben Franklin High School, is ambiguous. Perhaps he's a kicker focusing on the ball on a tee; perhaps he's just unhappy about something in the game, or something unrelated to the game. Certainly, he's not celebrating.
But the evening the picture was taken, on Philly Photo Day in mid-October, the Franklin Electrons won a big game; they beat perennial city powerhouse George Washington–at G.W.–on their way to an undefeated regular season and a Philadelphia Public School AAAA championship.
Had the picture been snapped this weekend, however, interpretation would be straightforward. Yesterday, Franklin, the public high school champion, faced off against Saint Joseph's Prep, the city's Catholic school champion and last year's state champion. The Hawks of Prep crushed the Electrons, 44-27.
The magic is over now; there will be no trip to states, no undefeated miracle season. Still and all, they made a pretty good run of it, those Electrons of 2014.
sports
football
Philadelphia
high school
George Washington High
Franklin High
(Image credit: Denise Johnson)