Jun 3, 2011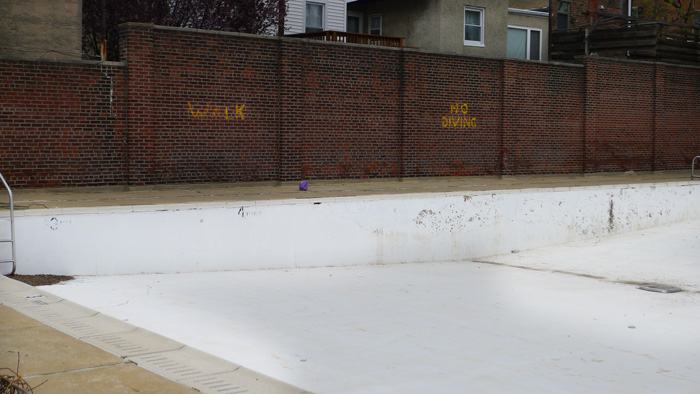 Like most American local governments, the city of Philadelphia is pretty much broke and can't afford to operate its public swimming pools.
Two summers ago, the pools never did open. Last summer, neighborhood fundraising financed a few weeks of swimtime in July and August. This summer, we're told, fundraising has been successful enough to open the pool in our neighborhood for a few extra weeks, beginning in mid-June when school lets out.
Rumor has it that one Philadelphia neighborhood is financing its pool operation with a high-stakes Cowpie Bingo game. If you're not familiar with Cowpie Bingo, it's really one of the best games you can play with a rented cow. You mark a grid on a small field of grass and sell chances on squares in the grid; half the take goes to the cause–in this case, lifeguard salaries and tanks of chlorine–and the other half goes to the lucky person who bought the square where the cow deposits whatever she deposits.
The Philadelphia swimming pool cowpie bingo game is said to offer $10,000 to the winner, if the cow cooperates by depositing her pie neatly within a single square of the grid.
This may or may not prove a good financial model for twenty-first-century urban government. Until we know for sure, that No Diving thing is probably a really good idea.
sports
Philadelphia
swimming
neighborhood
empty