Jan 18, 2013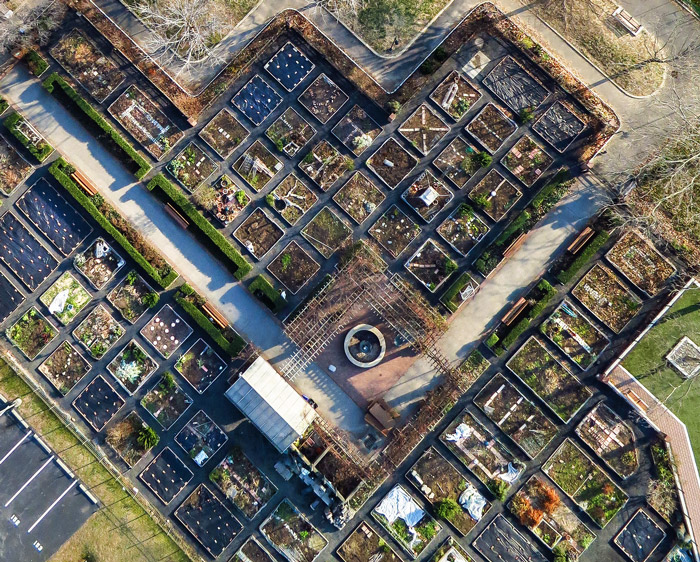 A camera hanging from a kite flew over the neighborhood a couple of weeks ago and snapped this view of the community garden in Schuylkill River Park.
The garden, which contains 70 plots that rotate every six years to area gardeners on a lengthy waiting list, was started about thirty years ago in an abandoned brickyard at a railroad siding. In the early years, plants were watered from 55-gallon drums filled at a nearby fire hydrant.
Since 2009, gardeners have participated in Philadelphia's City Harvest Program, which provides produce to city food cupboards. The seedlings set out into the garden for City Harvest were started from seed by inmates in Philadelphia prisons. Through this program, the annual contribution to food cupboards from Schuylkill River Park is about 500 pounds of fruit and vegetables.
Looks like this year's winter weather hasn't been much of a challenge to the plantings here, at least not yet.
garden
Schuylkill River Park
kite
Philly
community garden