Feb 16, 2012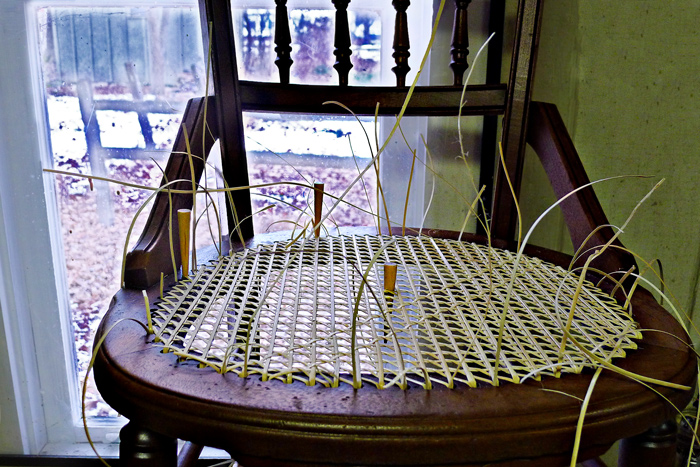 Another hour's work, and Bernard Zike will have the seat of this chair completely restored. People from all over New England bring worn-out old chairs to Bernard's workshops in Warren and Portland, Maine, where he and his partner, Marion Puglisi, work centuries-old caning and rushing techniques, often with reeds they've harvested themselves from local ponds.
Would-be apprentices from all over the country seek them out in hopes of mastering the craft, though many will give up their dreams when they learn how much patience is required. After more than twenty-five years of experience with traditional tools and all kinds of natural seating, it still takes Bernard almost a full day of work to repair a single chair bottom.
This is one of Bernard and Marion's winter chairs; it will spend the winter in their shop. It belongs to some of Maine's summer people, who drop off broken chairs when they close up their summer homes in the fall, with the expectation that when they reopen their summer homes next spring, they can reclaim the chairs, and they'll be good as new.
Maine
Marion Puglisi
work
Bernard Zike
caning
chair
pond
cattails
rushes
antique