Jul 26, 2010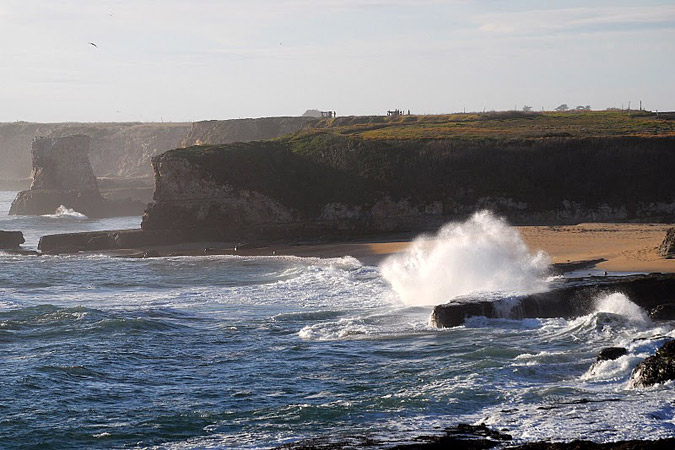 It was a while ago, close to fifteen years ago, but I think I remember how to get there: walk down the hill and through the fields of brussels sprouts to the edge of the cliffs above the sea. Follow the clifftops for a mile or so, till a narrow squiggly trail branches off the main track and maneuvers down through a gully in the cliff face. Scramble down to the bottom, and there you are, in the sandy little cove, sharing your beach with the ocean and the sky.
I hope I remember this place right. It seemed memorable for three reasons: the seclusion of the cove, the scenery surrounding the walk to the cove, and the brussels sprouts. The beach is in Wilder Ranch State Park near Santa Cruz, California. And for what it's worth, almost all of America's brussels sprouts are grown right there along the Pacific coast of Santa Cruz County, where winters are mild but the fog keeps the summer heat away.
Gotta get back there some time . . . .
landscape
beach
Santa Cruz
brussels sprouts
farm
Wilder Ranch State Park