Feb 24, 2016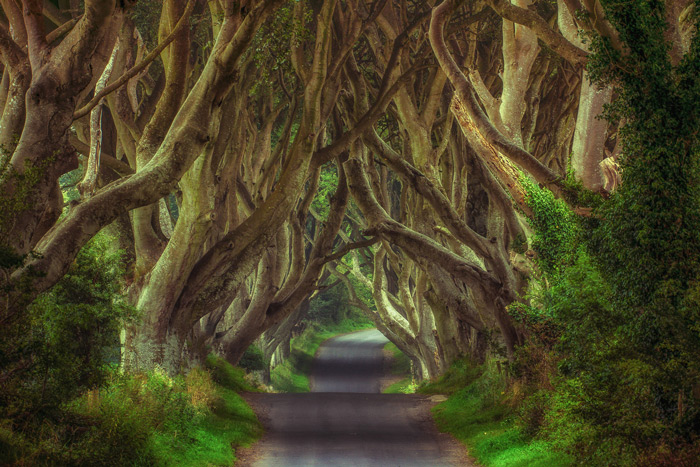 In 1775, a Scotch-Irish gentleman named James Stuart planted about a hundred and fifty beech trees to dramatize the driveway leading up to Gracehill, his new estate in County Antrim, in the far north of Northern Ireland.
Over the years, the trees have grown together over the road, creating the Dark Hedges, an often-photographed tree-tunnel landscape recently featured in the HBO series Game of Thrones. The eighteenth-century driveway is now a public street, Brogagh Road; what's left of the Gracehill estate is now an eighteen-hole golf course. The Stuarts mostly emigrated to Canada.
James Pion, a wedding photographer from Gainesville, Florida, caught this early-morning view.
Northern Ireland
trees
beech trees
Ballymoney
Bregagh Road
Game of Thrones
County Antrim
Stuart estate
(Image credit: James Pion)